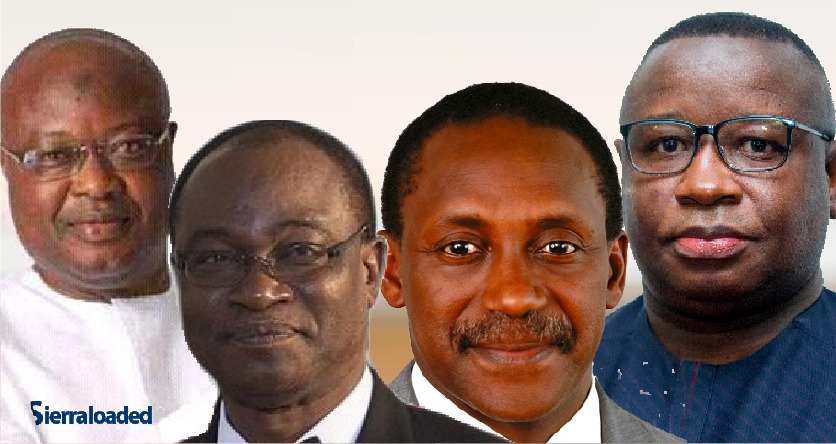 APPA Holds First Retreat in Bo
Members of the All Political Parties Association (APPA) are having their first retreat in Bo, an event that was attended by senior officials of the Political Parties Registration Commission (PPRC) and the Electoral Commission of Sierra Leone (ECSL).
The two-day event with the theme "Join hand for betteh Salone", ended Friday 1st April 2022.
APPA Chairman Prince Coker told Politico that the rationale for such a gathering was to discuss issues bordering on maintaining peace and cohesion in the country. He said political parties especially smaller ones face financial challenges and do struggle to maintain offices and carry out their operations.
"We have 11 registered legitimate political parties that came to the retreat. you all saw what they demonstrated. Some parties have decided to form CoPPP. It is not compulsory for all parties to join APPA", Coker said.
He said APPA is not an opposition association but that they seek the interest of their membership and engage the government on critical decisions for the betterment of the country, citing the recent Census as one instance.
He said some people want APPA to go on abusing the government, stage protests, or incite people against the government, things which he said the association will not do as that wasn't the real reason behind its formation.
He hoped they would at the end of the deliberations have in place a very good working document that will be used before and after the general elections.
Chairman of PPRC Mohamed Masiambay Bangurah also spoke to Politico. He made reference to a new bill that will see political parties fined or suspended over compliance and other issues. He said presently PPRC has limited powers.
"The power to deregister political parties is not conferred on us but the supreme court. If we want to do so, we have to go to the Supreme Court to deregister political parties. We don't have the enforcement powers. Cabinet has done what they are supposed to do to help us as the (bill) has gone through the cabinet. It is now with the government printer and the first layout will be out by Friday", the PPRC Chairman stated.
He said if all goes well, hey expect the new laws to be out by June this year. He expressed the hope that political parties continue to adhere to PPRC regulations and stay away from violence.
On the rift facing APPA, with some parties left the association, the PPRC Chairman stated: "As a commission, we are concerned because we want to see a cohesive APPA. Other political parties are absent form their retreat. When I took over office, I met these divisions. After APPA's last elections, some other political parties decided to quit," he said.
He added: "APPA is not an opposition outfit. I ensure that I brought them together and they held their last elections. It was after the elections people started questioning the conduct of this new executive".
He said he was hopeful that others will see a reason to join APPA, be formidable and speak with one voice."
According to Politico Newspaper, Hassan Kamara who is the regional chairman of the Republican National Independent Party (ReNIP) (South), described the retreat as timely.
"We have been looking forward to this. We want to be getting such conversations as political parties, especially as we are getting to the elections. APPA is not an opposition association, ReNIP Southern region chairman noted.
He mentioned that they are coming from different political parties, but APPA should be neutral and address burning issues affecting political parties.
"After our elections, some political parties formed CoPPP. This is the problem with political parties in Sierra Leone. When people lose elections, they start to think the other way. An election is not a do-or-die battle. You can either win or loss. If you lose it does not mean you should go away", Kamara said.
Meanwhile, the Chairman and Leader of the National Unity and Reconciliation Party (NURP), Jonathan PJ Sandy aka JPJ was very critical of the presence of PPRC and ECSL officials, saying it could lead to compromising the democracy and the electoral process.
11 parties attended the retreat whilst some 6 others were absent.