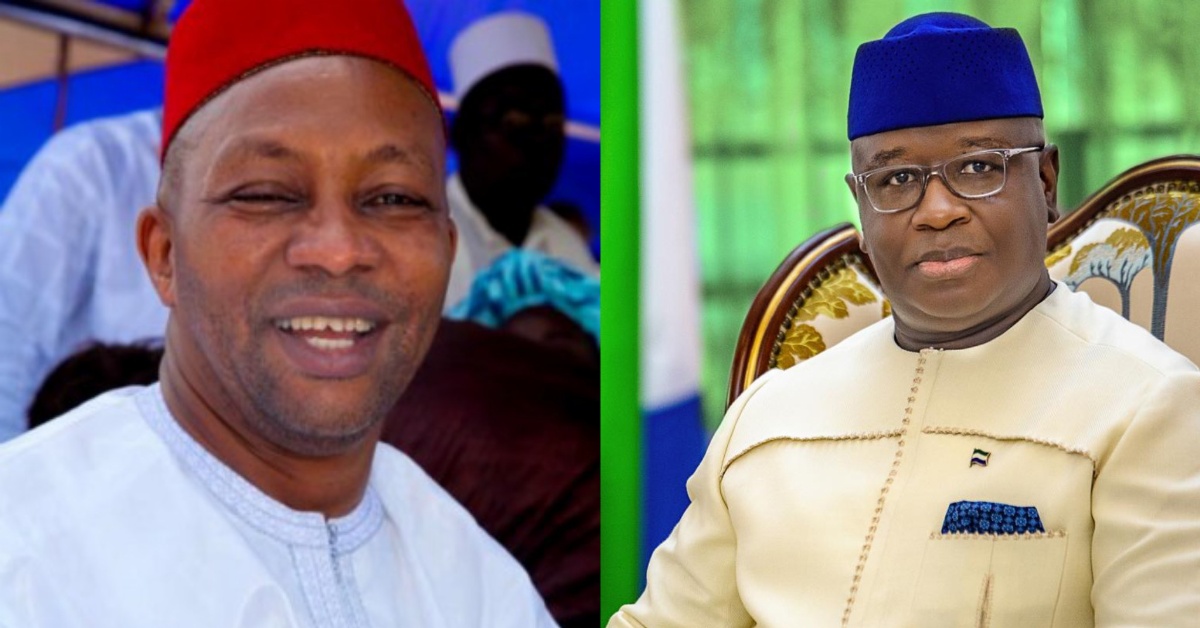 Maada Bio is The Most Disobedient Opponent – Kemoh Sesay
Former cabinet minister in the former President, Ernest Bai Koroma's led administration, Alhaji Ibrahim Kemoh Sesay has asserted that President Julius Maada Bio is the most disobedient opponent as they gear for June 2023 general elections.
The former minister, appearing on AYV's Hot Seat Programme, said that he has no respect for the President Bio, adding that he would never serve under his leadership had he been called to serve.
"We need to have the knowhow, the ability and acumen to defeat a very brutal and disobedient opponent in the person of Maada Bio," Sesay said.
He said he has refused to call Bio as president since he took office in 2018. He added that President Bio does not fit the description of fountain of honour as attributed to him in the constitution.
The former Minister of Transport and Aviation said that his refusal is not a challenge to the people's decision, but rather do not believe in him as the Supreme Executive of the State.
He scorned at the decision of his fellow cabinet minister, Alhaji Alpha Kanu (Alpha Khan) to join the Bio's administration. He furthered that Alpha Khan is already a dead man and that he cannot defeat him in their native homeland of Port Loko.
The former Works Minister, denied allegation of leaked video where he told the congregation that he needs to amass more wealth because he was suspended for over a year in the popular cocaine debacle at Lungi Airport.
Sesay called for unity within the All People's Congress (APC) as they are ready to defeat the Sierra Leone's People Party (SLPP) in the June 2023 elections.