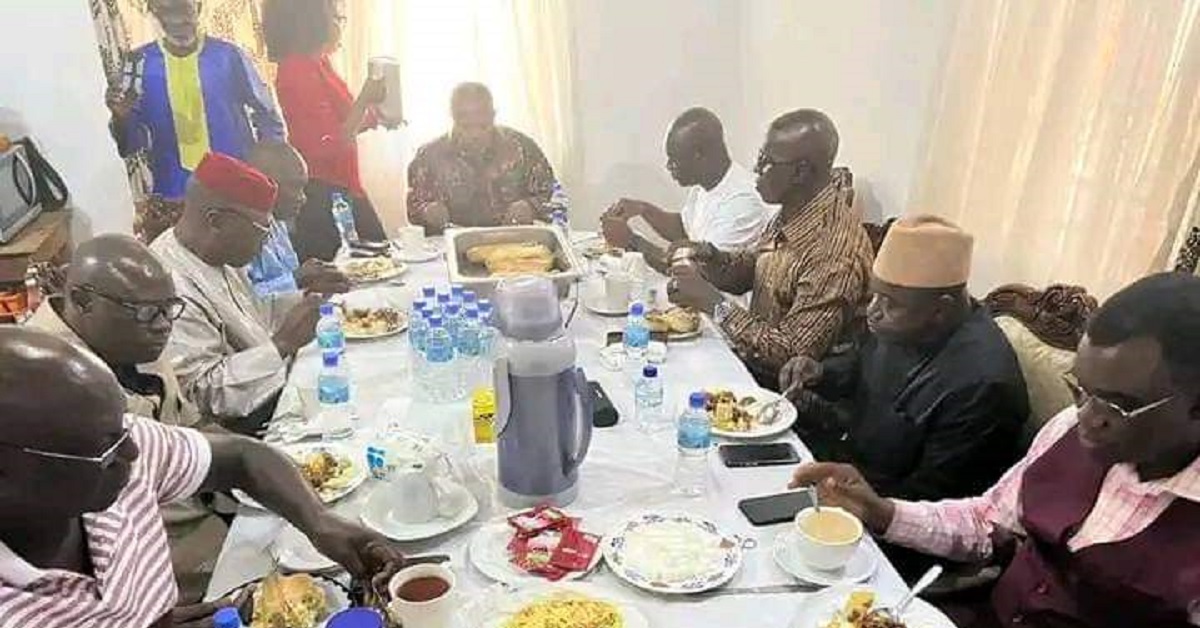 9 APC Presidential Aspirants Have Breakfast Together in Makeni
Following the process of reuniting the party and rolling out a stable and formidable executive structure in facing the 2023 elections, nine of the Sierra Leone's main opposition party, All Peoples Congress Party (APC) presidential aspirants were seen having breakfast together at  the party's Regional Headquarter in Makeni, Northern part of the country.
The APC has been receiving different individuals who had made their intentions known to lead the party in the June elections this year. Prominent among them are; Dr Samura Kamara, Samuel Sam Sumana, Alimamy Petito Koroma, Dr. Kaifala Marah, Alfred Paolo Conteh, and Dr. Richard Konteh.
According to photos shared on social media, the nine of the intending flagbearers of the APC had a sound breakfast on the 13th January, 2023 in Makeni. However, two of the party's front runners for the presidnetial symbol – fomer flagbearer, Samura Wilson Kamara and former Vice President, Samuel Sam Sumana were missing from the said breakfast.
The reason (s) for their absence still remains unclear and leaves a speculation in the air as the party is still organising their lower level elections in some part of the country. Their National Delegate Conference and Convention, where their presidential candidate will be chosen is also expected to hold soon.
The main opposition is on their final preparations for the June 2023 elections.