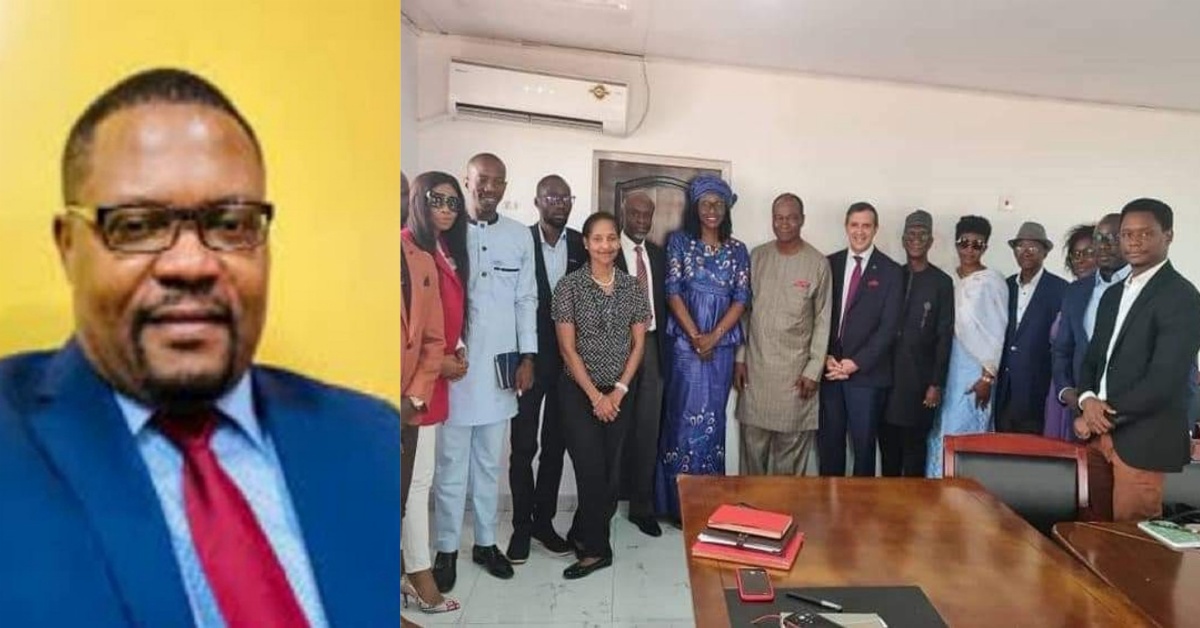 Peter Conteh Reacts to Samura Kamara, Others Meeting With Commonwealth
The Chairman for the All People's Congress (APC), Interim Transition Governance Council (ITGC), Alfred Peter Conteh has raised concerns over a meeting between some members of the party and the British Commonwealth.
He raised these concerns in a letter dated 1 March 2023, and addressed to the British Commonwealth, and British High Commission at 6 Spur Road, Freetown.
Conteh stated that his attention is drawn to a photo (below) of which some members of the APC party purporting to represent the executive of the party in a meeting with the British Commonwealth in Freetown.
He disclosed that the only body Charged with the responsibility to govern all affairs of the party is the ITGC.
"I want to use this opportunity to inform you that the only legitimate body charged with the responsibility of governing the overall affairs of the all peoples congress party is the IGTC, and that task will end at such a time when the IGTC shall have conducted the national delegates conference (NDC) pursuant to paragraph 90.10 of the final high court judgement of justice Adrian fisher on the 28th April, 2022," he noted.
He also pointed out that, the marching orders are to be followed respectively, adding that "until the IGTC executes all the orders in the final judgement of the Sierra Leone high court by conducting the only recognized and legitimate NDC, all else is null."
See letter below: