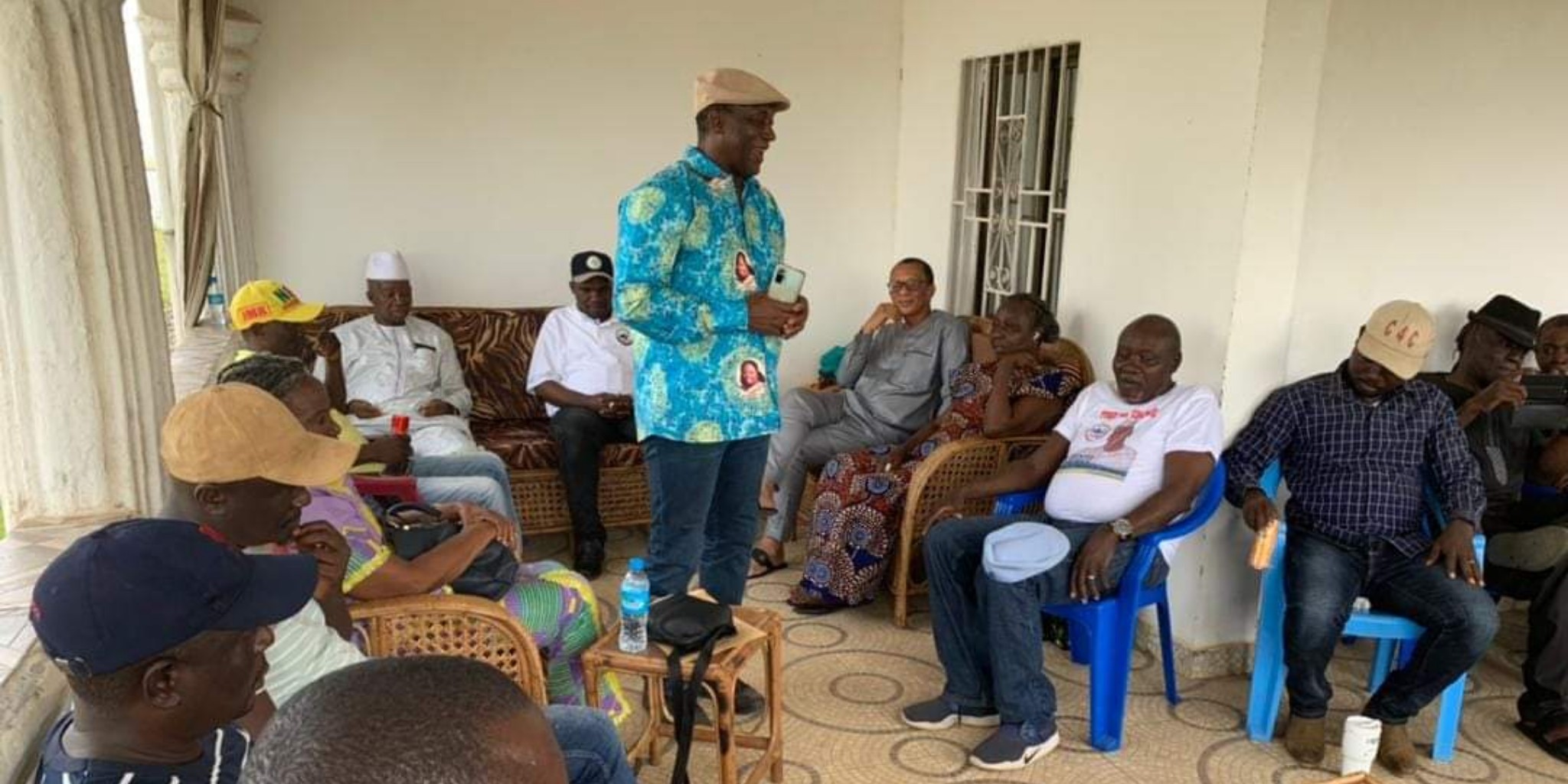 COPPP Meets With Kandeh Yumkella Ahead of 2023 Election
Members of the Consortium of Progressive Political Parties (COPPP) has today met with Hon. Kandeh Kolleh Yumkella of the National Grand Coalition (NGC) Party at his residence in Kychom, Samu Chiefdom.
Sierraloaded understands that the meeting was held in order to dissuade the NGC leader from rejoining the ruling Sierra Leone Peoples Party (SLPP).
In a recent visit to Hon. Yumkella home town, President Julius Maada Bio asked him to rejoin the SLPP, his party of origin. KKY responded to the president that he will consider his offer.
In a interview with Radio Democracy on 22nd of July, 2021, Hon. Kandeh Kolleh Yumkella expressed that the 2023 general elections are going to be about the strategic alliance, with different political parties coming together to take on the ruling SLPP.
Earlier this month, COPPP held a similar meeting with former president, Ernest Bai Koroma at his residence in Makeni.
Many are perceiving that this consortium will lead to the formation of an alliance that will go against the SLPP in the 2023 elections.
The Consortium is made of 13 registered political parties including NGC, C4C, APC, CDP, PDP, UDM, Unity Party, ADP etc. Femi Claudius-Cole of the Unity Party is the acting chairman of the consortium.