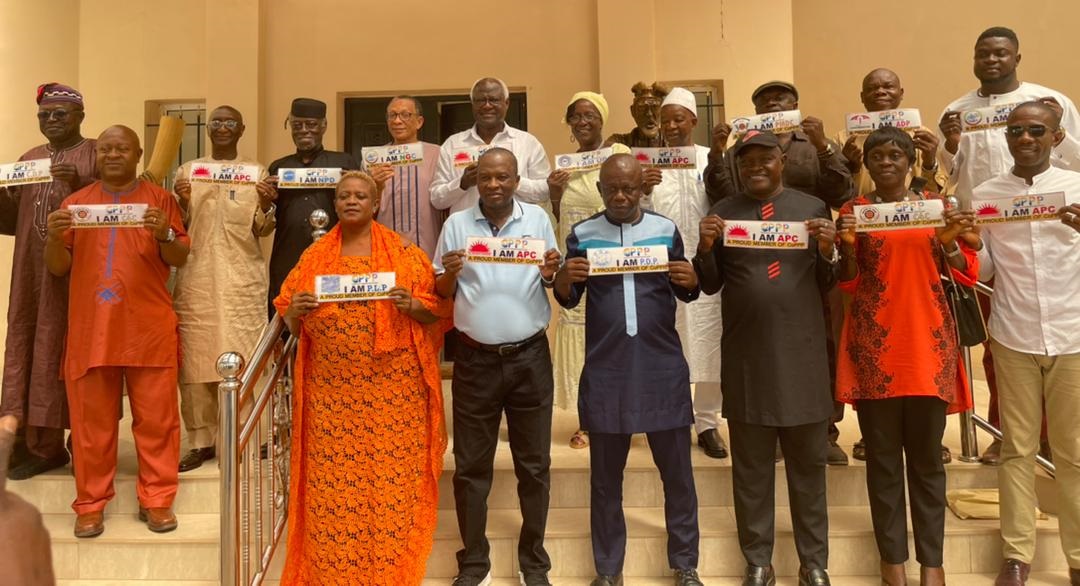 COPPP Meets With Former President Koroma in Makeni Ahead of 2023 Election
The Consortium of Progressive Political Parties (COPPP) has on Friday met with former President Ernest Bai Koroma at his residence in Makeni, Northern Region.
The Consortium is made of 13 registered political parties including NGC, C4C, APC, CDP, PDP, UDM, Unity Party, ADP etc.
Sierraloaded reports that the meeting was to collaborate for a coalition ahead of the 2023 general election.  Femi Claudius-Cole of the Unity Party is the acting chairman of the consortium.
They have been voicing their opinions and stands against the perceived undemocratic processes of the ruling SLPP government, such as; the unplanned mid term census, the draconian cyber crime bill, the non political representation in local councils, the act of violence, arrests, detention and intimidation of opposition politicians.
The Former Secretary General (SG) of the governing SLPP's Branch in Britain, Mr. Yankuba Kaisamba, asserted that the Consortium of Progressive Political Parties (COPPP) can gang up to remove the SLPP from Government at the next General Elections.
Kaisamba, who resigned from SLPP over 15 years ago, wrote his views on social media.
According to him, "Sierra Leone is at a cross road. Our people are suffering, they may be divided, but what brings them together is their common aspiration to be free, to have job , to be treated fairly and with respect; to be able to provide foods for their families; to be treated equally before the law, to have equal access to services; to have state institutions such as the judiciary, the police and public institutions working for them.
Kaisamba believes that the 13 opposition parties, comprising of the main opposition APC, the C4C, the NGC, PMDC, NPD, Unity Party etc etc. if they back a single Presidential candidate can defeat President Julius Maada Bio.
According to Kaisamba, "For COPPP to ensure first round victory, they must not go in to the election with separate leaders of their respective parties but a united and by all means possible one presidential candidate".
He warns that "Any attempt to go it alone and hope to coalesce in the run-off is too risky a strategy". The main motive for COPPP visit to former President Koroma has yet be known to the public.