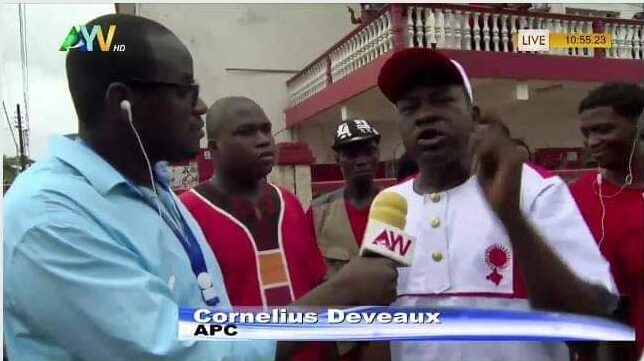 Why 32 APC Election Petition Cases Was Not Listed by Judiciary – Cornelius Deveaux Exposes APC Leadership
Cornelius Deveaux, a former spokesman of the Sierra Leone's opposition All People's Congress (APC),  have revealed why the 32 APC election petition cases were not listed by the Sierra Leone Judiciary.
In a statement seen by Sierraloaded, Deveaux admonished his party members to stop peddling false accusation against the Sierra Leone judiciary noting that it was the party that failed to do the needful.
He wrote; "The issue of 32 election petition cases. Immediately after the 2018 elections, we were made to believe the party had filled 32 election petitions to the Court.
"Couple of months after, a very senior colleague journalist admonished me to stop peddling the accusation that the judiciary has failed to list our election petitions for hearing.
"He said it never happened. I engaged the NSG who confirmed he process was NEVER COMPLETED. He said the lawyer dealing with the case had told him that the two 'ghana must go' bags of evidence got missing in his office. No evidence, no case."
Deveaux added that it is therefore disingenuous for the party leadership to continue peddling the untruthful and misleading information that the judiciary has failed to list our election petition cases for hearing.
According to him, it is also an insult to the integrity of the general membership of the party and the general public to continue spreading this untruthful and misleading information.