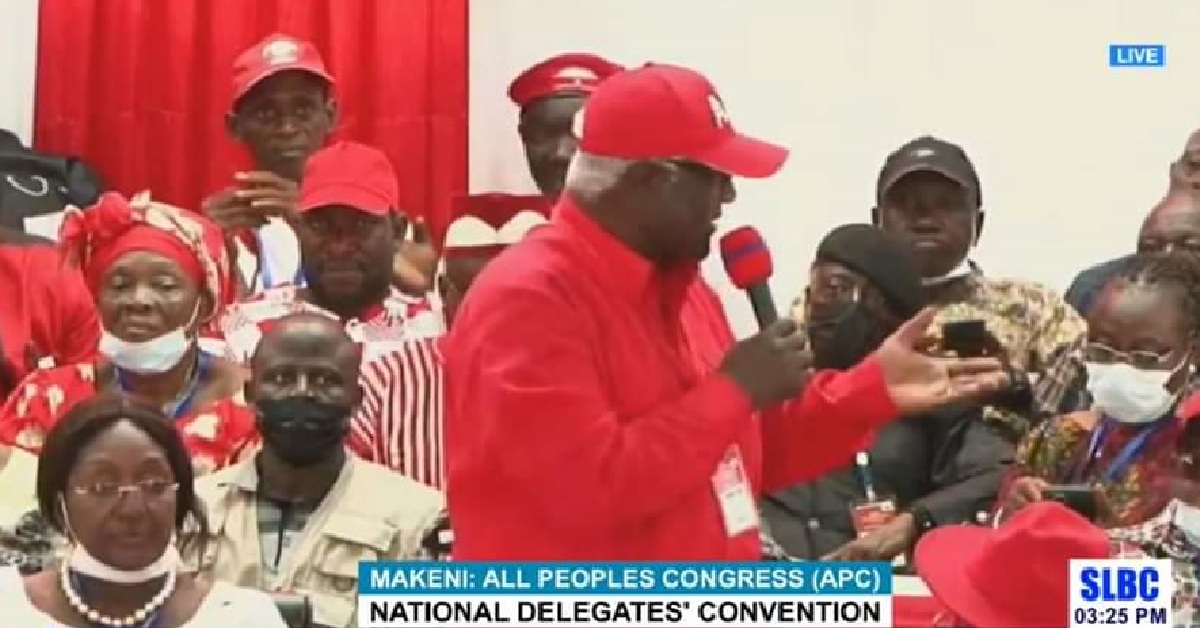 937 Delegates Adopt APC's Democratic Constitution
At least 937 delegates have endorsed and adopted the new democratic constitution of the All Peoples Congress (APC) party during the National Delegates Conference in Makeni.
A Nine-man committee was commissioned after reflection on the reasons among which was why the APC's victory in the 2018 Presidential Election was denied.
Chairman and Leader of the APC have expressed joy, as he said, the Party had deepened its democratic credentials and that, moving forward, the Party will maintain a high sense of democratic credentials.
"Nobody can destroy the APC," Chairman and Party Leader, Ernest Bai Koroma reiterated, adding the adoption was a sign of victory. He said in every struggle of the APC, there is victory at the end.
Chairman and Leader thanked the Constitutional Review Committee for what he described as hard work for a solid path to take the party forward.