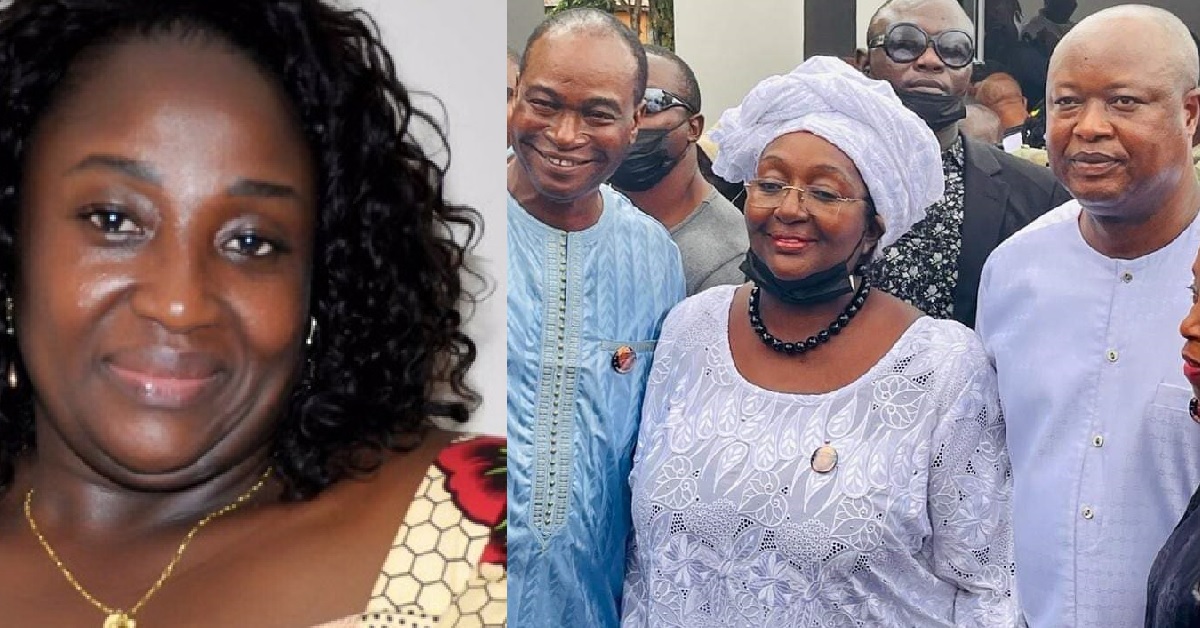 How Diana Konomani And Samura Kamara Deceived APC in Kono
At a time when everybody is suing for peace and unity in the opposition All People's Congress (APC) party, Diana Konomani has once again raised her head in gross disregard of this challenging issue in the embattled APC by attempting to sow seeds of discord between Chief Alhaji Sam Sumana and Dr. Samura Kamara.
Night Watch is reliably informed that Diana Konomani assured Dr. Samura Kamara of a hero's welcome in Kono for the funeral of the late Ambassador Tamba Mansa Ngegba. By deceiving Dr. Samura Kamara, she displayed a short sightedness that nearly resulted to bloodshed at the funeral were it not for the quick-thinking Chief Sam Sumana, who ended up saving the day.
This medium was intimated that Samura Kamara, under the influence and assurance of Konomani, saw the funeral as a great opportunity to take his campaign caravan into Chief Sam Sumana's heartland, and brought his thugs just in case of any violence or threat of violence from Chief Sam Sumana's supporters.
People in Kono said Konomani had so overrated her clout and popularity in Kono District, that she convinced Dr. Samura Kamara by indigenes of Kono. Instead considering the deceased or his family, Konomani and Samura were thinking of politics.
After Dr. Samura Kamara and his caravan landed in Kono, there were no streets lined with flag waving supporters chanting his name; there was no hero's welcome committee. The people of Kono's reaction to his audacity for using the funeral of a fallen comrade and son of the soil as a campaign opportunity can be described as stale.
The presence of so many hoodlums in Samura's caravan caused youths from Kono to take to the streets chanting "Arkuneh" meaning they only wanted the head, in open support of Chief Sam Sumana. Sensing what would have amounted to deaths at a funeral, the politically adroit and peace-loving Sam Sumana, in a magnanimous move upheld the hand of his would-be opponent in a show of unity and peace, posed for photo opportunity with Samura and former First Lady Sia Nyuma Koroma, which actions quelled the tension by putting out the ensuing fire that would have engulfed Ambassador Tamba Mansa Ngegba's funeral.