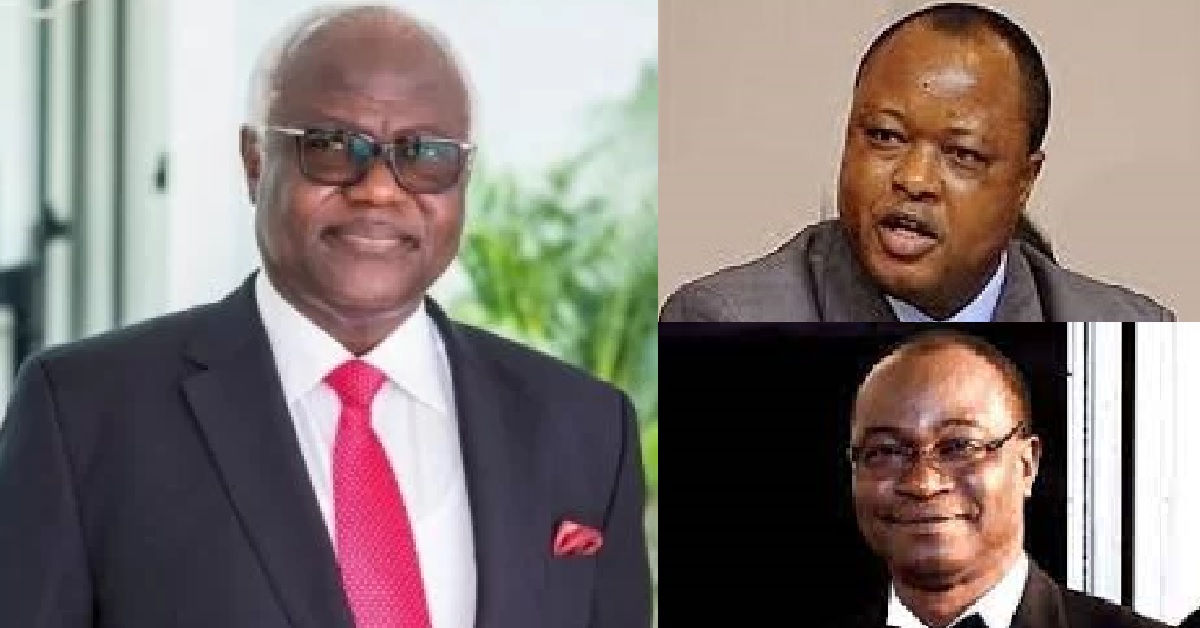 Ernest Koroma Chooses Sam-Sumana Ahead of Samura Kamara
The embattled Leader and Chairman of the All Peoples Congress Party (APC) through an audio message listening by Guardian post summarized how Ernest Bai Koroma preferred his former Vice President for Flagbearer of the APC ahead of Samura Kamara.
Ernest Koroma is one of the popular personalities within the All People's Congress party and whoever is supported during the party selection or electioneering process will become victorious with commanding victory.
According to the widely listening audio, Ernest Koroma was like presenting and endorsing his former Vice president (Alhaji Sam-Sumana) to the sons and daughters of the All people's Congress party craving for their support and political patronage for one of his in-law whose political commentators are suggesting will give Julius Maada Bio run for his money in the 2023 elections.
Alhaji Sam-Sumana is a household name amongst sierra Leoneans and the international community during his vice presidency in the Koroma administration.
The former vice president has niche himself to the people of Sierra Leone during the 2007/2012 election by sweeping the entire Kono district to the All peoples Congress party which catapulted him as the political deity of Kono district.
Guardian Post Newspaper reports that, though Sam-Sumana and Ernest Koroma were strange bedfellows in the buildup to the 2012 multitier elections; the former President is of the opinion that Sam-Sumana is a better candidate than Samura Kamara who is fighting to clear his name in the court of law. "I don't think Samura Kamara will able to challenge Julius Maada Bio comes 2023 elections," the Audio was quoted as impeccable personality with political charisma that is capable to delates the Sierra Leone Peoples Party in the South-East comes 2023. The All People's Congress needs someone that has the political experience and capable of off-putting and distracting the Bio's administration with the appropriate time is ripe.
However, sources close to the All People's Congress Secretariat revealed to Guardian Post that the former Vice President is in the good book of the movers and shakers of the APC and the chances of Sam-Sumana to clinch the 2023 ticket for the APC is having momentum on a daily basis.
Supporter and sympathizers of the All People's Congress party who spoke to Guardian Post urged the leadership of the APC to think about the grassroot of the party before electing or selecting the flagbearer of the party.