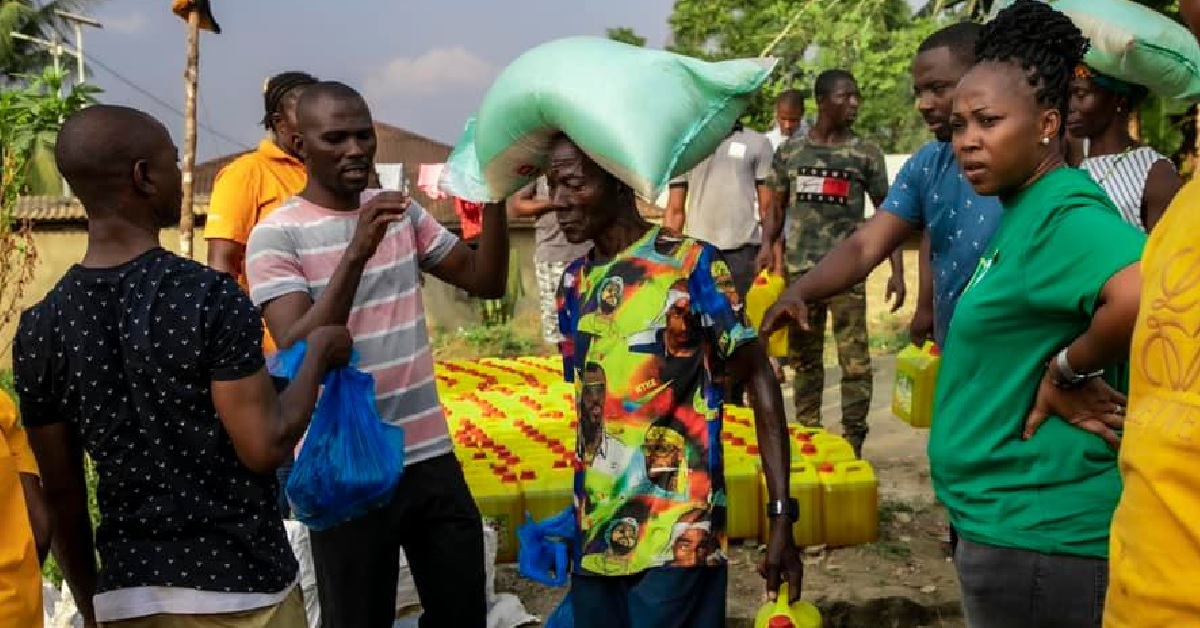 First Lady Fatima Bio Donates Food Items to Sierra Leoneans
The First Lady of the Republic of Sierra Leone, Her Excellency Fatima Jabbe Maada Bio donated food condiments to the people of Bonthe District in the Southern part of Sierra Leone.
It has been noted that, every year the First Lady travel to the province to make donation for the new year celebration. Her Excellency has also been engaging in donating food items to the indigenes of Sierra Leone.
Early 2021, she donated food items to Milton Margai School for the Blind, King George VI Memorial Home and other charity organizations. She also engaged on a nationwide donation of food condiments in Freetown, Port Loko, Bo, Kenema and other districts. To celebrate her new year, First Lady donated food condiments comprises of rice, vegetable oil, onions and other items to the indigenes of Bonthe District.