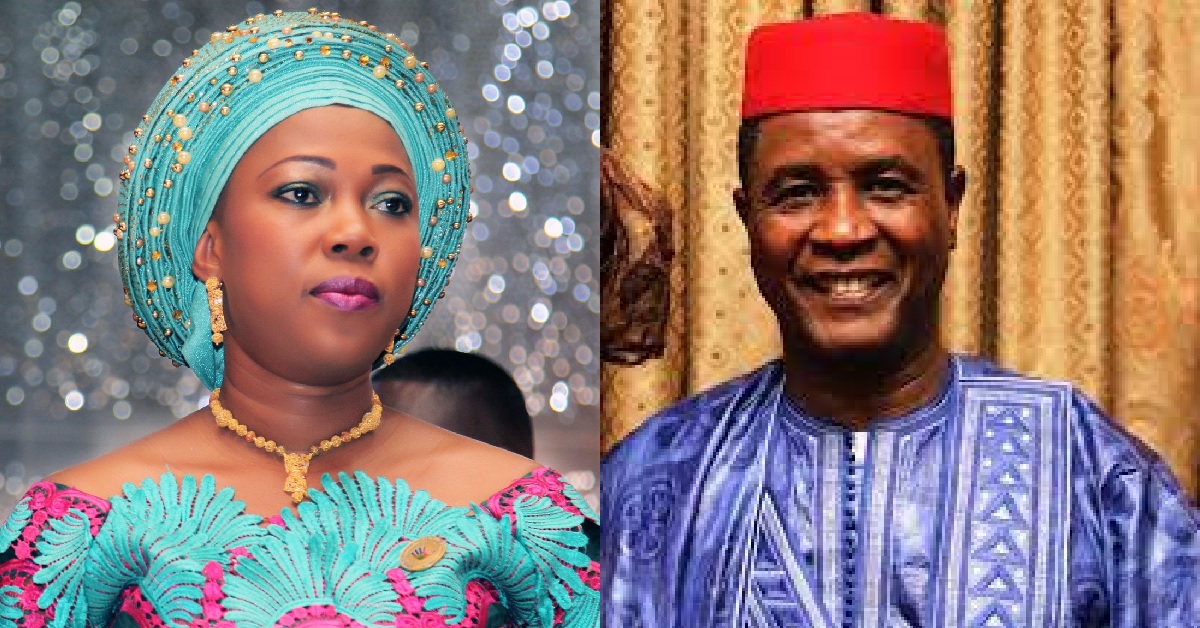 "Alpha Khan Who Was Their Orator is no Longer With Them" – Fatima Bio Slams APC
The First Lady of the Republic of Sierra Leone, Madam Fatima Jabbe Bio has added her voice on the appointment of former opposition All People's Congress (APC) party presidential aspirant, Honourable Alpha Kanu.
According to First Lady, after His Excellency President Julius Maada Bio gave a ministerial position to Alpha Khan, it looks like it's the whole APC that declared for SLPP. She added that, the opposition party doesn't have the capacity as the only capacity the party was having has joined them in the ruling Sierra Leone Peoples Party (SLPP).
"They have given a ministerial position to Alpha Kanu. It looks like it is the whole APC that declared for SLPP. That has told you that, they don't even have the capacity. The capacity they were having that was their orator, Alpha Khan is no more with them. He is now with us. So, we have to understand that, President Bio is the magician that understands how to break APC". She stated. Madam Fatima Bio concluded by calling for unity within the party. "Please let us come together", she pleaded.
President Bio appointed Alpha Kanu as Resident Minister North-Western Province with a cabinet rank on 11th January, 2022. The former Honourable served as Minister of Presidential and Public Affairs and also Spokesman for the All People's Congress political party under the previous government of former President Dr. Ernest Bai Koroma.
However, Honourable Alpha Kanu has accepted the appointment and willing to work for his people.