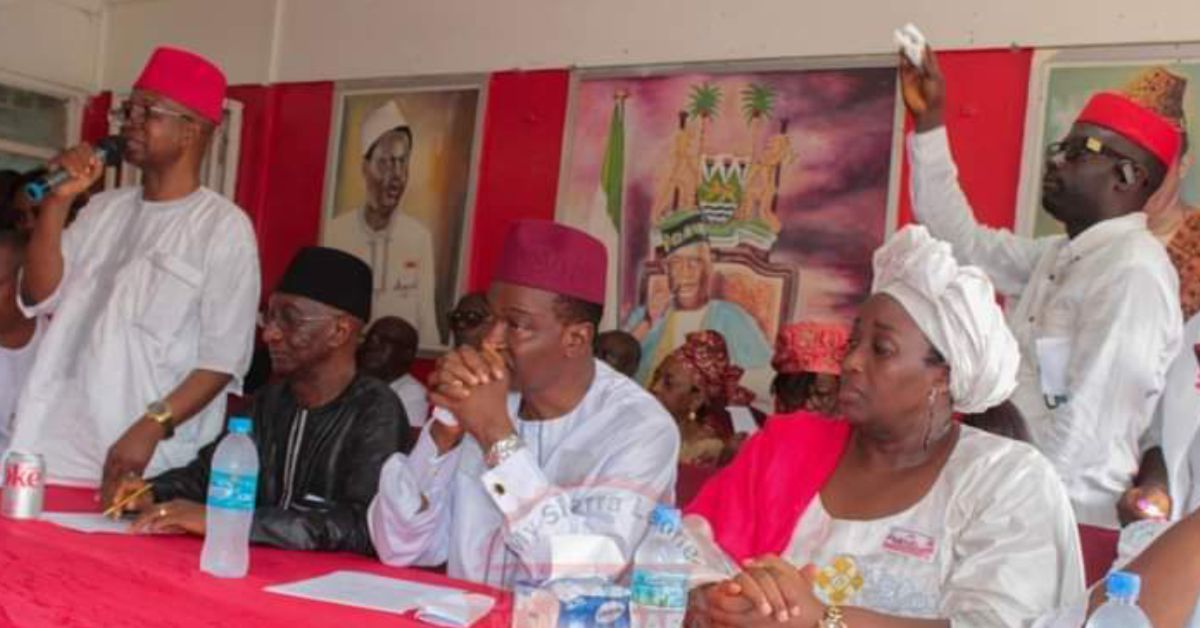 First Test For APC 21-Man Committee
Some aggrieved expelled members of the All Peoples Congress(APC) on Friday, 12, May 2022 urged the newly formed 21-Man Transitional Governance Committee to speedy address the unresolved issues within the party membership before commencement of low-level internal elections.
The aggrieved members raised this concern immediately after the committee was sworn into office.
It could be recalled that among the orders issued to the Committee by Justice Adrian Fisher in his final ruling last month on the Alfred Peter Conteh Versus the Party Constitutional brawl was that of setting unresolved membership issues before the party's national delegates convention is held and must be included in the convention's agenda.
The aggrieved members urged the committee to find ways to amend that issue; as most of them want to vie for various positions in the lower-level elections Ind national elections under the party.
One of the aggrieved and expelled members who belonged to the National Reformation Movement (NRM) Mohamed A Kamara called for measures to be put in place for them to take in part in Party's internal elections.; noting that this is the first test for the committee. He noted that if such rules are not made to include them, they would be unable to vie for party positions.
According to him, they were expelled from the Party by the outgoing national executive, adding that they have applied for membership after the conclusion of the Court battle.
Meanwhile, the chairman of the 21-man committee, Alfred Peter Conteh, has Promised to look into the Issues raised raised , which he noted are serious.
He called on expelled members to remain calm until the committee looks into the issues.