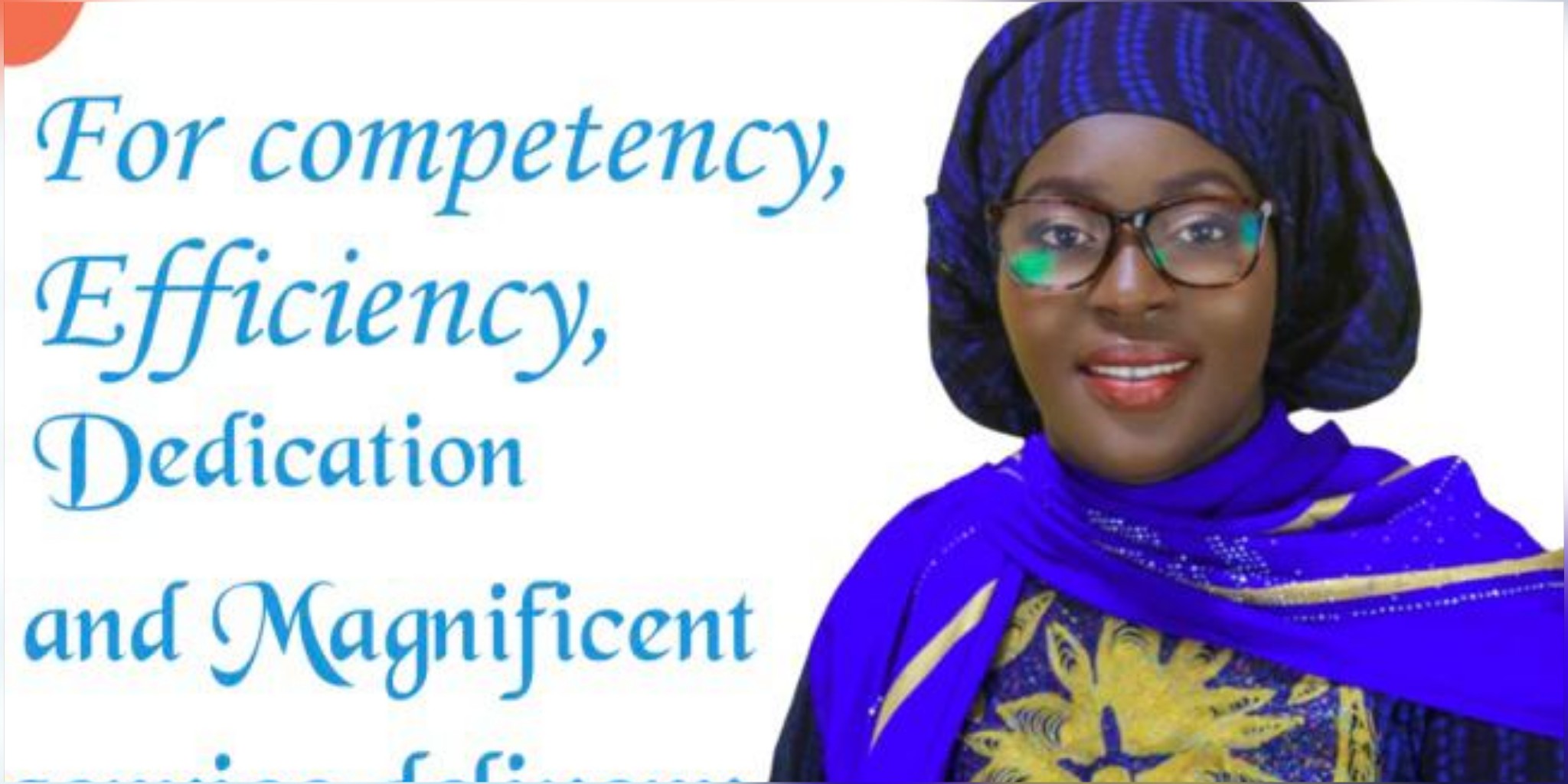 SLBC Journalist, Humu Hawa Bakarr Officially Declares For SLAJ Public Affairs Secretary Position
Sierra Leone Broadcasting Corporation Journalist, Humu Hawa Bakarr has officially Declares For SLAJ Public Affairs Secretary Position in their 2022 upcoming election.
Below is her recent Self introduction to the Journalism family in Sierra Leone.
Madam Chairperson, ladies and gentlemen, I (Umu Hawa Bakarr)am pleased to inform all SLAJ members that after careful consideration I have decided to officially declare my intention to run for the office of *Public Affairs Secretary of our noble association and to canvass your votes in the upcoming SLAJ elections.
I started journalism some 14 years ago at Radio Democracy 98.1 FM. I later went on to work for several media institutions including Star Radio, CTN and the SLBC.
I have served as an active reporter, presenter and producer.
I am Passionate about women's empowerment and development.
For the past two years, I served as the National Vice President of Women In the Media, Sierra Leone (WIMSAL), a positiion I held until recently when I tendered my resignation to opt for Public Affairs Secretary for SLAJ
I am happily married with children.
Academically, I hold a Bachelor's Degree (BA) with Hons. in Political Science from Fourah Bay College, University of Sierra Leone (USL), and also a B.Sc. with Honors in Human Resource Management from the University of Management and Technology (UNIMTECH).
I am an intelligent and hardworking lady, as was exemplified by me graduating with a double Honor Degrees from different accredited Universities. Also, I pride myself as one that maintains respectful interpersonal relationship and a dignified moral conduct.
Those who know me would attest to the fact that I am a paragon of humility, efficiency and respect. I am hardworking, focused and an achiever
Ladies and gentlemen, During my school days I served as School Prefect (Senior Secondary School) and Coordinator for the L& D.S Western Area at the Vine Memorial Secondary School for Girls.
In religious circles, I served as Chairlady for the Muslim Women and Society, a religious and social organization that advocate against discrimination of women wearing Hijab especially in work places. I have also served as the Chairlady of the Ijtihad Muslim Jamat, and as Deputy. Secretary, Pure Matrimony Muslim Organisation.
For over 12 years, I have been an active member of SLAJ and have supported its course since becoming a member.
With a sound background in broadcast journalism, it is my belief that professional media practitioners should the typify elements of diligence, unbiased factual representation and the zest to positively preserve and promote the voice of the masses inorder to aid an informed mindset and optimize societal and organization change. These are fundamentals of professional journalism and general Mass media discourse for which i am better positioned and to articulate the strides of SLAJ for support and promotion of the welfare of its members.
As you may have known ladies and gentlemen, I must state heartily that being in leadership positions is
not something strange. I'm quite aware of what is involved and I am without any doubt that, my decision to contest in this election is deliberate, and achievable.
I employ and urge you all to repose your confidence in me not just because I am a women, but because I can deliver. Its high time we devoid our thinking from mediocrity, bigotry, cynicism and preposterous nuances. We must judge our thinking against the background of rationality, not of negative preemptive sentiments; of reasoning and not of unjustified and unverified rumour peddling.
This our noble association of SLAJ has by far outgrown such minimalist condescension. At this elections, we need a brave, vibrant and committed person that is embellished with the aura, charisma and aptitude that'd reflect the dignity of the association.
We need a public representative whose oratory ability is defintive, whose contributions to the Association is well established and known by fellow colleagues in the general media landscape. We must be cautious of those aspirants whose contributuon to the organization is known only now because he wants leadership or executive position; someone who'd need to be taking permission before attending to the challenging affairs of SLAJ. We need someone whom you can trust to properly engage, debate and defend the rights of it members and the organization where it matters most. Someone who'll be ready to answer the call of its members at anytime of the day to ensure their concerns are addressed.
Colleagues all, labeling women of being ineffective, weak and docile can now be considered as something of the past. Its an anathema. When it comes to aspects of leadership, its becoming obvious that we tend to forget the inclusiveness and selflessness it is characterized by. Which is why we must win this elections to send a clear message against those who still doubt our fearlessness and diligence, our determination and fortitude to go all and beyond to not only deliver but exceeding expectations to do better. The message of our victory shall re-echo and resonate far and wide so that everyone knows that women are no less as capeablee the male counterparts. Indeed, i am a woman. But, I am a women with a difference.
Ladies and gentlemen, I'm appealing to your conscience to vote me as your Public Affairs Secretary. We know that Elections are around the corner, do confidently vote for me because I'm a guaranteed winner, a responsive leader and a result oriented deliverer.
Madam Chairperson, ladies and gentlemen, let me conclude by stating that, I see our journalism profession as the source of our Identity. Thus, I want to take up this responsibility to serve the institution and profession with utmost importance and pride and I'll do anything legal and ethical to ensure those onerous and grave expectations are respected
I thank you and may God bless you
Sallam Allaikum wa Rahmatullahi wa Barakatu