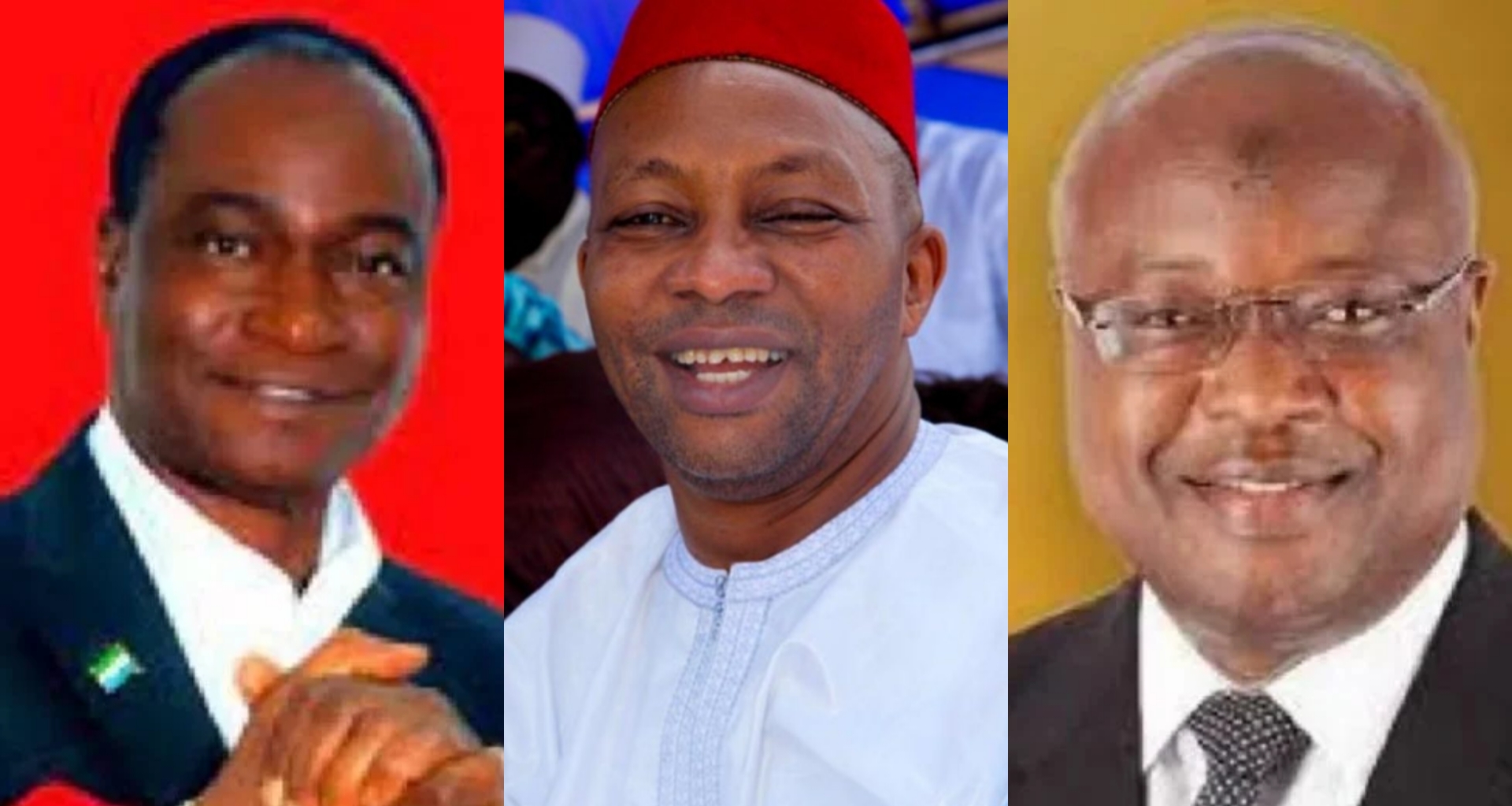 Kemoh Sesay Bulldozes Samura Kamara, Sam-Sumana For APC Leadership
Former Minister of Political Affairs under the previous Government of the All People's Congress Party(APC), Alhaji Kemoh Sesay, has come forward for the party's leadership position claiming that he has all what it takes to take the main opposition party to power in 2023.
Hon Kemoh Sesay said his party has reservoir of people with leadership qualities but sees himself much better than the others in terms of honesty and sincerity of purpose. He described himself as God sent to unite the country under one umbrella, noting that with his vast experience in governance, he knows how to bridge the gap in the country. " The problem in Sierra Leone is taxation that is why the government should step up to cushion the broken economy", he said, adding that if he becomes the flagbearer and eventually the president, the economic situation will stabilize because he knows how to play the game.
" I am coming to the Presidency for wealth but to make the difference and pay back to Almighty Allah", he said, adding that terrible times like the one faced by citizens requires terrible solutions. He said there is need for serious national cohesion and that will be his flagship programme.
It could be recalled that Kemoh Sesay was accused of fanning the flames of discord in Port Loko District where he hailed from. He was detained at the Criminal Investigations Department (CID) for making what the police referred to as reckless statement in Port Loko. He relieved as Minister of Transport and Aviation following the Cocaine plan saga of former President Ernest Bai Koroma.
APC supporters in Port Loko have described the coming up of Kemoh Sesay as a step in the right direction for the party which has being in chaos with the Sacked former Vice President Sam-Sumana trying to grab the flagbearer position of the party.
Alimamy Turay told this medium in Port Loko that Kemoh is the bulldozer ready to take the party once again to State House.