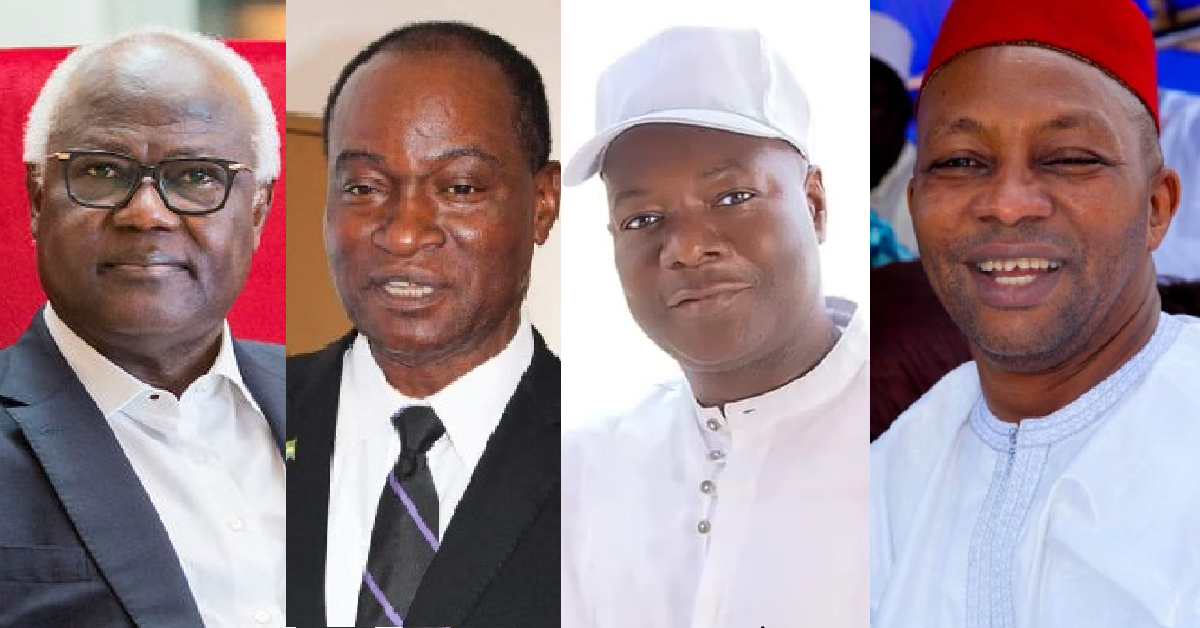 Ex-President Koroma Summons 2023 APC Presidential Aspirants as Samura Kamara Storms Makeni
Former President of Sierra Leone and Erstwhile leader of the Opposition All People's Congress, Ernest Bai Koroma last weekend meet with intending aspirants for the party in the 2023 general elections.
Sierraloaded learnt that the meeting was organized to create unity among the intending aspirants.
Dr. Kaifala Marah, Bassie Kamara, Mohamed Kamara and Kemoh Sesay are among the few intending flagbearer aspirants who was at the meeting according to witness.
In similar development, the APC 2018 Presidential Candidate, Dr. Samura Kamara has met with all of the province's council members, mayors, and chairs to a gathering in Makeni.
"Indeed, the excursion was successful. Dr. Samura Kamara said, adding; "We are one step closer to winning. I will keep my commitment; therefore, you can rely on me to steer the mantle of leadership of our nation come June 24th, 2023".
The meeting's goals were to put to rest the false information about caps within the APC and to put an end to rumour that were going around on social media that Dr. Samura Kamara would be prohibited from voting in the presidential election on June 24 because of an ongoing legal matter.
Addressing the stakeholders, Dr. Samura Kamara emphasised that he is a member of the APC Team and has no plans to cater his political aspirations to any one group, be it Team A, B, or C.
He said everyone is welcome to work together since the APC is a large family and that they must put forth a lot of effort to be united and be effective.
In Port Loko, Tokolili, Makeni, Karene and Bonthe, local council members received promises from Dr. Samura Kamara that if elected president, he would not interfere with their affairs.
Several notable APC members, including Alhaji Osman Foday Yansaneh, Mayor Yvonne Aki-Sawyer, Chairman Kasho Holland J. Cole, Mayor Sunkari Kabba Kamara, Bai Mahmoud Bangura and Sidi Yayah Tunis were present.