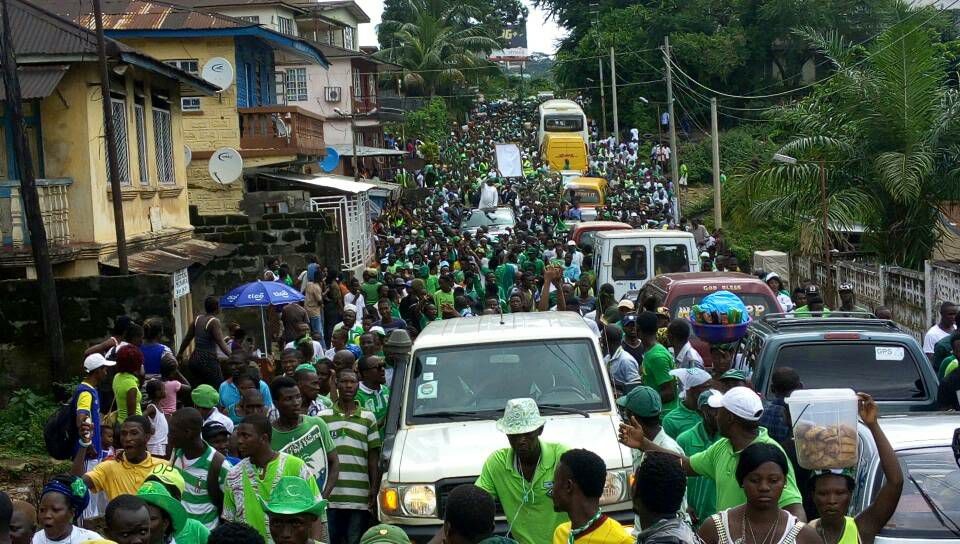 OPINION: No Hope For SLPP in 2023 Election
The hopes and Chances of the ruling Sierra Leone people's Party (SLPP) to secure another victory in the forthcoming June 2023 General Election are diminishing every day as members and supporters of the party are constantly complaining about bad governance and the daily inflation of the priceless of goods and services.
The Night Watch Newspaper revealed that the Situation become a worrying concern for most of the unemployed youths and elders of the ruling party, despite the many good promises that were to them by the party's hierarchy during the campaign period for the past 2018 elections that brought the SLPP to power.
Due to this situation many youths in the Party especially those of the Green Network are calling on the Party's leadership to up their political game or risk going back to the opposition after the 2023 elections speaking from the rehabilitated SLPP Party headquarters on Wallace Johnson Street, one of the grassroots SLPP members who expressed his grievances tonight watch by the name of Ibrahim Suma revealed that the upcoming election is going to be very difficult for the incumbent president to win due to the neglect of the welfare of the party's unemployed youths and elders.
Suma told Night Watch that since 2018, very little attention has been paid by the hierarchy to the grassroots members, adding that despite many visitations from the youths, the elders of the party are refusing to engage them in a face-to-face meeting to speak on the party's preparedness for the upcoming elections.
He also noted that most members of the SLPP's new executive have abandoned them at the party office for the past four years, but will be ready to call on them to campaign in 2023. He said many SLPP youths will not be joining the party's campaign trail because they have now resolved not to join elders who they say will forsake them after the elections.