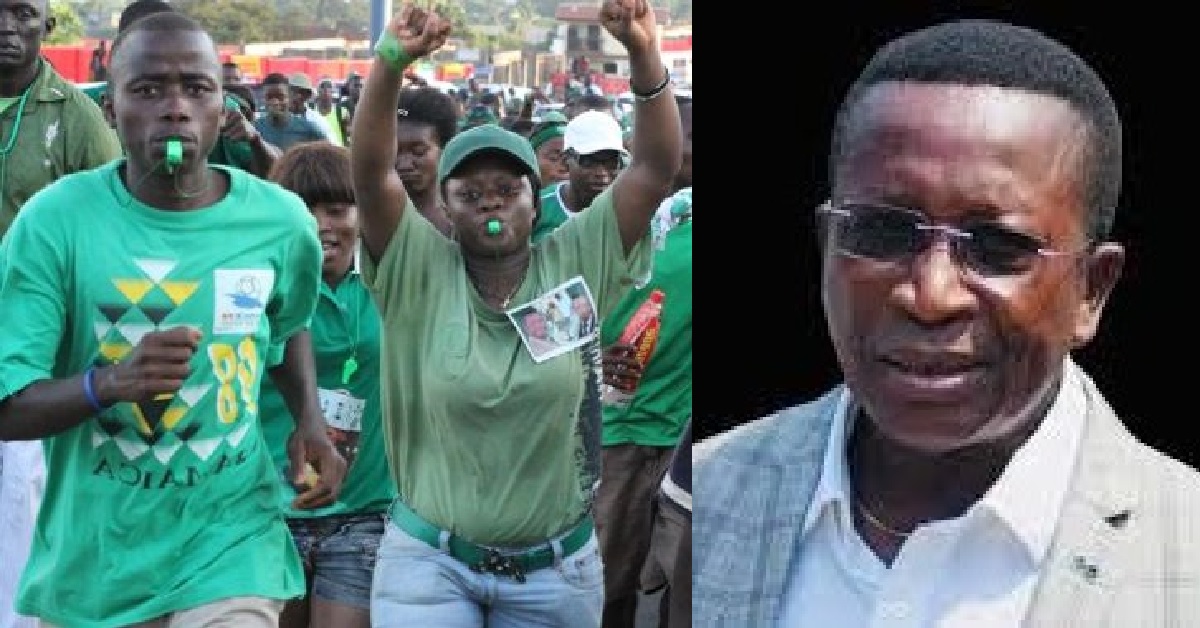 "Prince Harding, The Killer" – Drama as Sierra Leoneans Chant Damaging Song About SLPP Chairman
A group of Sierra Leoneans has been seen in a video that went viral on social media continuously chanting "Prince Harding, the killer" in one of the Sierra Leone Peoples Party (SLPP) offices.
The police tried to stop the crown and prevented them from accessing the office while they continuously chanted Prince Harding's name and accused him of killing.
Dr. Prince Alexandra Harding is the current National Chairman of the Sierra Leone Peoples Party. As they are going for convention, the incumbent is contesting with Dr. Momodu Koroma, Alex Bhonapha, Jimmy Batilo Songa and Joseph S. Kelfala to maintain his National Chairmanship position. Ahead of this convention, supporters from different candidates chanted Prince Harding's name and tagged him as killer.
On Sunday November 7th 2021, the death of 41-years-old Mohamed Koroma, popularly known as 'Done Pole', a strong SLPP supporter was reported. It was alleged that he was shot at close range by an Operational Support Division (OSD) officer of the Sierra Leone Police Force known as Julius Amara at the Sierra Leone Peoples Party (SLPP) headquarters in Freetown on the 29th June 2021 at around 3:45 pm local time.
Sources say he was at the camp of Dr. Prince Alex Harding when he used to serve as his driver. The late man before he died said he served Dr. Harding as a loyal driver and drove him throughout the country during the hit of the campaign leading to the 2018 presidential and parliamentary elections for a meagre two hundred thousand Leones (Le200,000) which less than fifty dollars US$50.0 for a take home salary.
After serving Prince Harding for a while, 'Don-Pole' decided to join Jimmy Batilo Songa who is a rival to Dr. Prince Harding, vying for the same National Chairmanship position.
It was alleged that; Dr. Harding ordered his OSD to shoot him. However, he claims he did not order his bodyguard; OSD Julius Amara to shoot at anyone, while admitting that the deceased was the one who tried to murder him with a sledge led chain. The deceased maintained that, in the presence of one Hassan, Dr. Prince Harding ordered his bodyguard to shoot and kill him.
As the matter is presently under investigation, the supporters of his rivals chanted his name and tagged him as a killer.