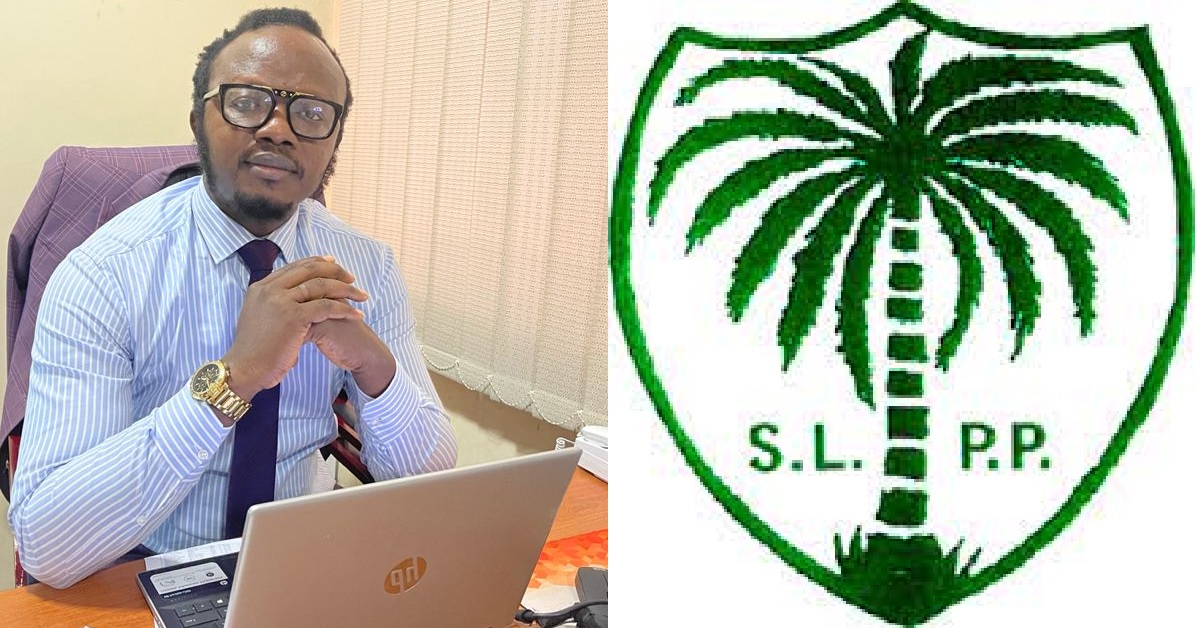 Why Robert Kondema Kargbo Should be Elected SLPP Deputy National Secretary General – Party Stalwarts
Notable party stalwarts of the ruling Sierra Leone People's Party (SLPP) has continued to drum support for Robert Kondema Kargbo, a commissioner at the National Telecommunication Commission since his declaration to vie for the position of Deputy National Secretary General of the SLPP.
This December 2021, delegates of the ruling Sierra Leone Peoples Party (SLPP) will be electing and/or re-electing national officials of the party in the country's second capital, Bo City.
For obvious reasons, pundits would say, one name that loudly rings a bell is Robert Kondema Kargbo – commissioner at National Telecommunication Commission, the public entity obliged and empowered by law to regulate telecommunications in Sierra Leone.
Political analysts and social commentators often describe RKK, as he is fondly called, as a young pragmatic and hardworking personality with a great sense of loyalty, professionalism, commitment and goal-oriented. He is believed by many to be a strong asset to the SLPP because of his charisma in canvassing support and patronage among youths, the elderly and diverse facets of the Sierra Leonean society.
In the informed opinions of SLPP echelons and grassroots, Commissioner Robert Kondema Kargbo can definitely be of immense importance and influence in winning over thousands of voters for the party, particularly in the western area and the north, areas perceived by some as strongholds of the main opposition All Peoples Congress (APC) party. For many SLPP loyalists, what the party seriously need is a great electoral penetration in the western area and the north as the south and east have been and are still showing unshakable support to the party. The likes of RKK are considered by experts as an influential instrument in actualizing the party's anticipated landslide elections victory.
Commissioner Robert Kondema Kargbo is respected, admired and followed by diverse shades of society as he has been into activism, business and politics. His active involvement and exemplary leadership in these spheres of society has properly shaped, molded and positioned him to set goals and achieve them with excellence. The charismatic SLPP Deputy National Secretary General aspirant commands large following among activists, market women, bike riders and motor drivers, professional bodies, religious entities and a range of formal and non-formal walks of life.
As Chief Executive Officer and Managing Director of Heritage Group of Companies, RKK has created job opportunities for many youths and professionals in the country. Heritage Group of Companies comprises Heritage Newspaper, Heritage Security Services Limited, Heritage Cleaning and Fumigation, and Heritage Real Estate and Mortgage Financing Company. These establishments have given meaning to the lives of hundreds of youths and their families; and thus, the admiration and love of the grassroots for RKK (both in the SLPP and beyond) is deserving and should therefore be earnestly leverage by SLPP delegates by making him Deputy National Secretary General.
SLPP loyalists and sympathizers await whether the said delegates will make the right decision by voting in RKK in his aspired capacity.