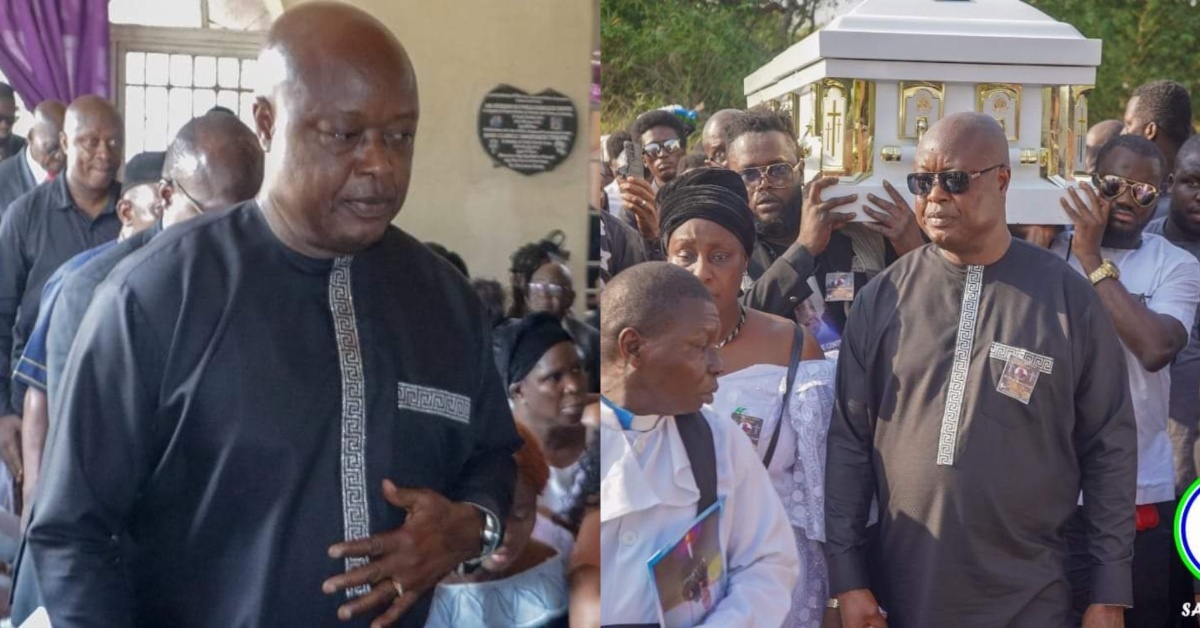 Sam-Sumana Mourns Late Philip Neville
The Former Vice President, Chief Samuel Sam-Sumana has joined other dignitaries to bid the Late Philip Neville farewell.  
Chief Samuel Sam-Sumana accompanied by his wife joined in laying to rest the former, a brother, friend, mentor and above all a hero to many.
Other top politicians present are Dr Samura Kamara, Dr Minkailu Mansaray, Hon Chernoh M Bah, Mr Balogun Logus Koroma, Hon Dauda Tombo Bangura, Mayor Bode Gibson, Mayor Yvonne Aki-Sawyer, Hon Ibrahim Bundu and host of prominent personalities, who were present to bid farewell to the late Philip Neville on Sunday 22 January 2023 at Kosso Town
Philip Neville also known as Kosso boy was a playwright, an actor of former tabule theatre, and a renowned journalist who will be sorely missed for his good work in his community where he built a church, an event centre, and provided potable water and electricity to the community.
Addressing a congregation that was dominated by politicians, the Reverend based his sermon on the life of Philip Neville, and dwelt on the need for repentance and humility. He called on all to remain humble and maintain the fear of God in all our dealings.