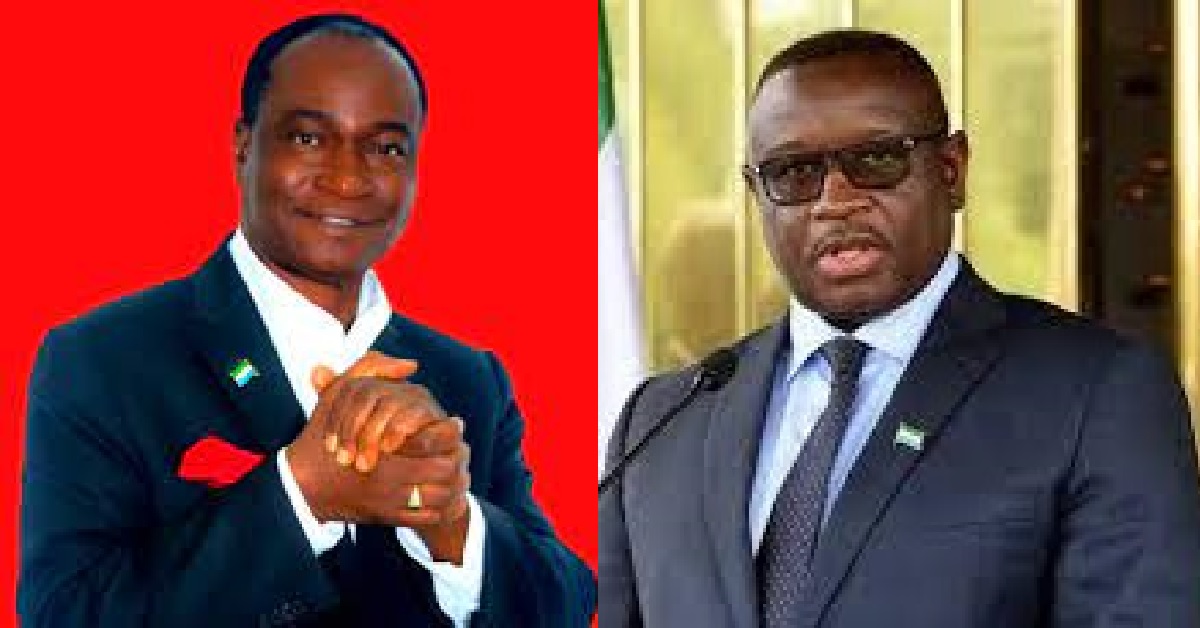 Samura Kamara Blasts Maada Bio's Government For Politicising The Civil Service
The 2018 presidential flagbearer of the main opposition All People's Congress (APC), Dr. Samura Kamara, who is in pole position to clinch the position for the 2023 elections, has criticised the Sierra Leone People's Party (SLPP) led government for politicising the civil service.
He stated that if his party returns to power in 2023, he will depoliticise the entire civil service and bring in professional Sierra Leoneans without recourse to tribe, region of political differences.
Speaking at his latest media briefing, the 2023 APC presidential hopeful said that one of the factors affecting the nation's developmental landscape is that there us too much politics in the civil workforce which, he said, is not good for the current administration.
According to Dr. Samura Kamara who was a senior civil servant, the high politicization of the nation's workforce has led to the disruption of national cohesion, noting that "we cannot presently distinguish between a civil servant and a politician within the civil service."
Because of politics, he said, the nation has not been able to get the required workforce it deserves to properly implement national programmes.
The APC flagbearer hopeful stated that further that if he secures the nation's highest seat in 2023, he will have a cabinet and a workforce with a broad shape, diverse educational and cultural background irrespective of tribe, region or political affiliation.
Dr. Samura Kamara further said that the politicization of State institutions is one threat to security still prevalent in the country, noting that despite efforts by the past government to curb it, the ruling SLPP government has returned the gains around, making politics now a do or die game.