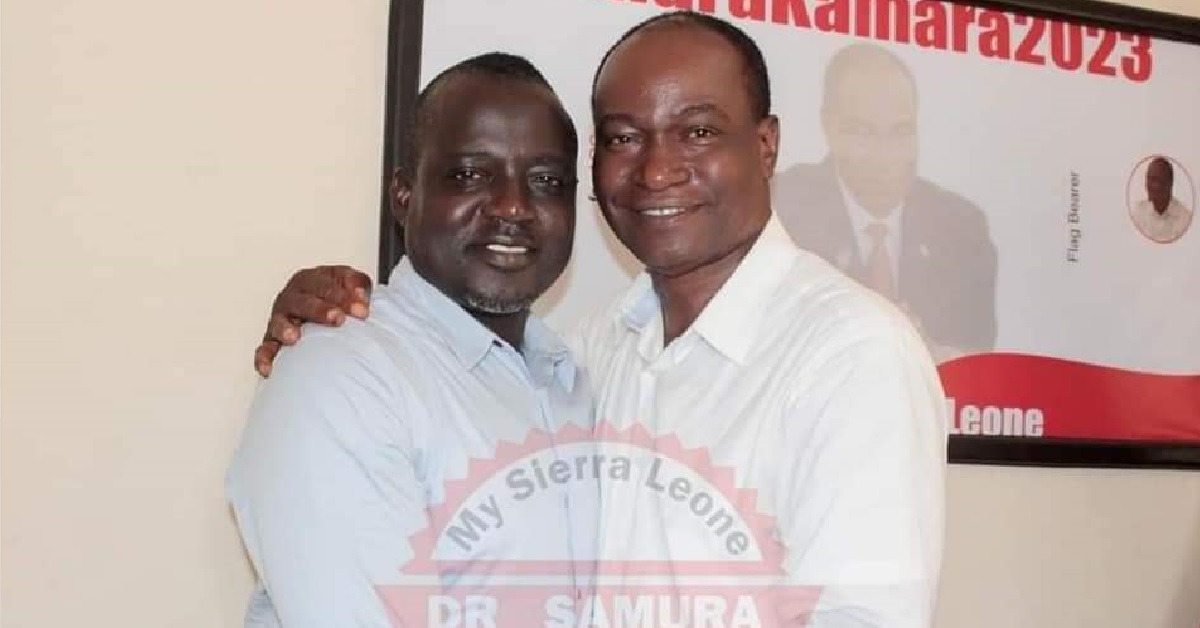 Samura Kamara, Hon. Mohamed Bangura Accused
Police have stoutly denied allegations by the main opposition All Peopls Congress Party (APC) 2018 Presidential standard-bearer, Dr Samura Mathew Wilson Kamara, that the Government ordered Security personnel of the Sierra Leone Police (SLP) at the Mathora Checkpoint in Magburaka to shoot on sight APC supporters during a campaign rally in Constituency 056, Tonkolili District weekend ago.
According to the Police, Dr Samura Kamara and his entourage were stopped from proceeding to Bendugu in Sambaia Chiefdom because of security reasons, given that Vice President Dr. Mohamed Juldeh Jalloh was in the locality on an official visit to the Kingho Iron Ore Mines Project at Ferengbeya.
The police said it must be understood that because of previous by-election violence in some parts of the country, the Political Parties Registration Commission (PPRC) and the Electoral Commission of Sierra Leone (ECSL) have advised that political personalities not resident in a constituency should desist from being there during political campaigns rallies and elections.
Police further alleged that Hon. Mohamed Bangura, an APC Member of Parliament who was part of Dr. Samura Kamara's entourage, instructed his driver to ride over the North East Regional Commander if he dared to stop them from proceeding to Bendugu.
"All the actions of Dr. Samura Kamara and APC supporters on that day were aimed at provoking the police to act otherwise," the police said in a statement on Tuesday.
They further reported that the APC campaign turned violent and fighting broke out between APC and SLPP supporters that left people injured and properties destroyed, adding that ten persons were arrested and are at present helping the police with investigations.
Police also reported that in order to further stir up passion, Dr. Samura Kamara accused the Vice President of holding secret meetings and the Government of using snipers to kill APC supporters. No deaths were however reported.