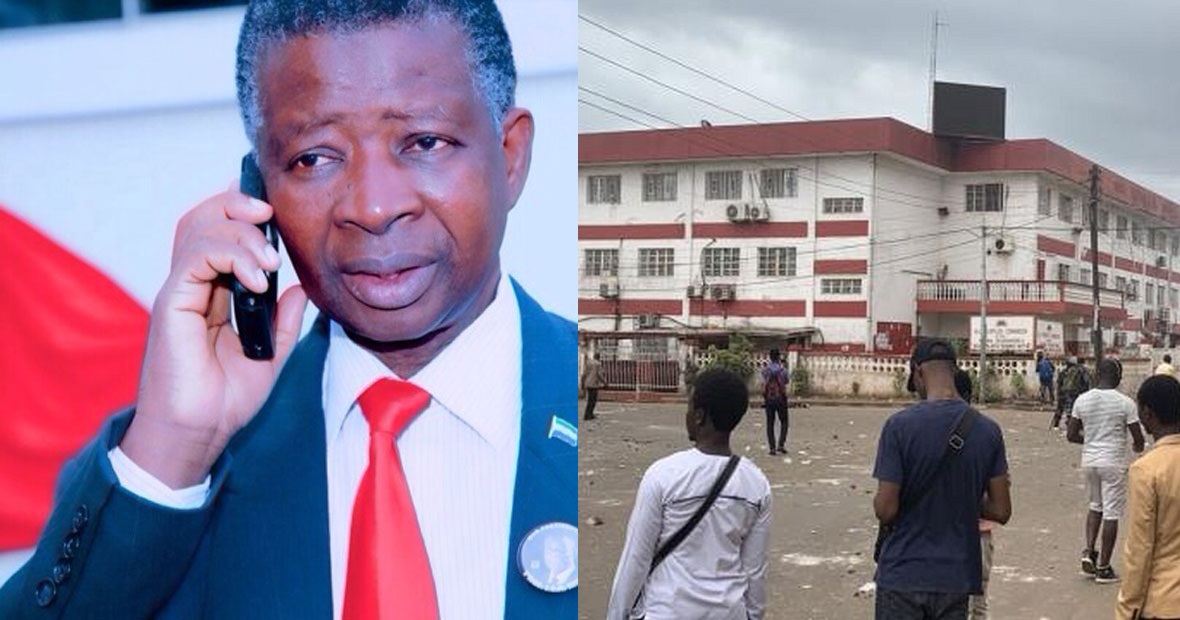 Secretary General of All People's Congress Party, Alhaji Foday Yansaneh Spits Fire
Outgoing National Secretary-General of the All people People Congress (APC ), Ambassador Osman Foday Yansaneh has in a controlled tone vented out his anger and frustration at the current Sierra Leone People's Party(SLPP) led government over what he referred to as "transgression of the law"
Speaking last Saturday, 7th May 2022 in Constituency 131, Aberdeen, West of Freetown, Amb.Yansaneh  narrated a litany of transgressions against the party and its members; the latest being the arrest, detention and, the subsequent charging to court, Bon, Hon. Alhaji Kemoh Sesay for allegedly using abusive words against president Maada Bio.
However, he said, the aforementioned transgression by the current SLPP-led government did not lead the party to resort to fighting back or breaking the law. All of those, he said, will be re-dressed when APC reclaims power in 2023.
Amidst these challenges faced by the party, Yansaneh assured his audience of victory for APC in ten months' time.
In a crucial moment like this, the party he said needs someone who is competent to lead. He further advised those vying for the party's flagbearership position of not to fight each other and losers to remain loyal to the party."Dont cause confusion when you want power."
Yasaneh advised. Reaffirming that APC is a law-abiding party. Yansaneh also expressed grave dissatisfaction over the unseating of Over ten of their elected members of Parliament by the court and their immediate replacement by non-elected SLPP MPS
Yensaneh also contested NEC'S 2018 Presidential election results, arguing that APC voted in a fashion he referred to as "444" for all presidential, parliamentary seats with the SLPP trailing behind with 58 seats. "So, with the 444 pattern of vote, how comes, the number of votes for APC in the presidential election result on its website.
On the recent court decision by Justice Adrian Fisher in the Constitutional matter of Alfred Peter Conteh versus the APC and its leadership, Yansaneh told his audience that the party's entire national executive structure which he called the pillars that hold the APC together, has been dissolved including the National Advisory Committee(NAC)- the Secretary General, all five regional chairmen, all district executives to be replaced by a 21-man Interim governance Committee