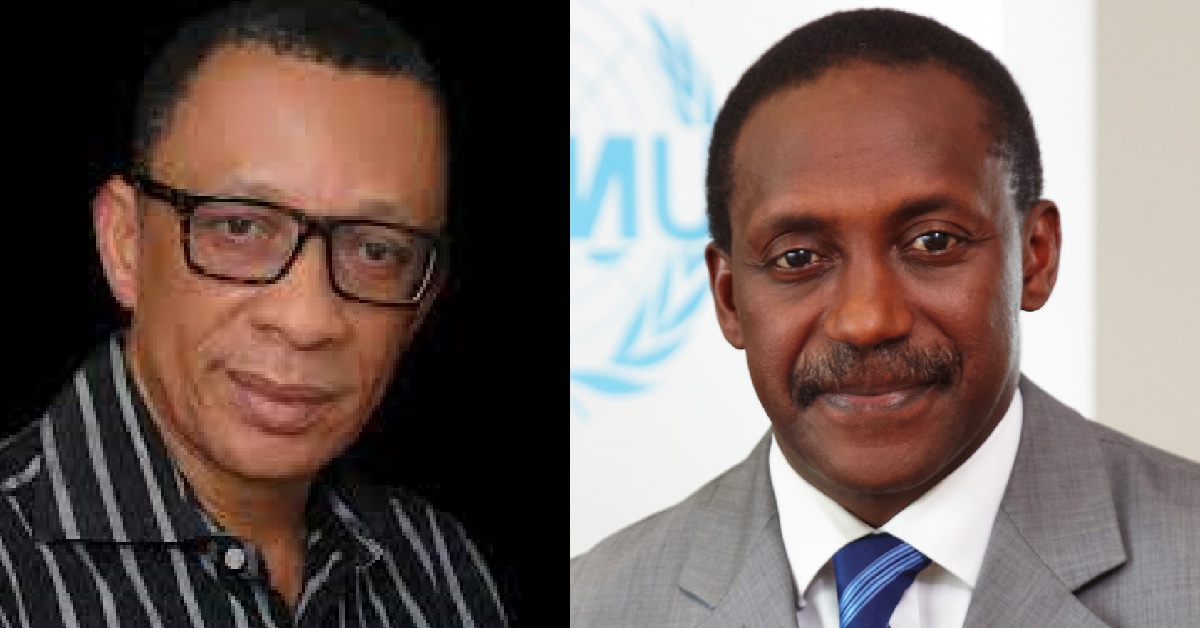 "Who Are You to Speak For Kandeh Yumkella?" – Sierra Leonean Writes NGC Chairman, Dennis Bright
Few hours after the Chairman and Leader of National Grand Coalition (NGC) party; Dr. Dennis Bright cleared the air that, the 2018 Presidential flagbearer; Hon. Kandeh Yumkella is not joining the ruling Sierra Leone Peoples Party (SLPP), a Sierra Leonean identified as Katie Gberie wrote a letter to NGC Chairman questioning his powers to stop KKY from joining SLPP.
After the rumours went round, the Chairman and Leader of NGC immediately released a statement, stating that it is impossible for Hon. Kandeh Yumkella to cross over to SLPP and it is far from the truth. Dr. Dennis Bright added that, they in NGC have high values and principles that guide their actions and they do not succumb to either baits or threats. He emphasized that, KKY is not available for cross-over and he is not going to join SLPP, "we are sorry that he is not available for cross-over transactions". He spoke.
With anger, Katie Gberie wrote a letter to Dr. Dennis Bright stating that, Kandeh Yumkella is connected to SLPP and he (Dennis Bright) cannot stop KKY from return back to SLPP. She writes;
Unfortunately, Dennis, you are the only being that will have to continue fighting a situation that you have no power to change. First, you do not have a political base, so you are never an asset to NGC. If you think you are a politician and want to represent people, then try contesting in your Constituency if you have any.
Hon. Kandeh Yumkella has a history with the SLPP. You want katch per Kandeh Yumkella ehi fame. Wusai you komot baa? Dennis you should be grateful to late President Ahmed Tejan Kabbah and the SLPP.
There is so much commonality in the trios – President Bio, Hon. Kandeh Yumkella and Andrew Keili. The adrenaline in these people is that they are all off springs of Paramount Chiefs. Where are you from Red Boy Dennis Bright?
What should keep the trio together far outweigh your nefarious and evil perceptions Dennis.
Who are you Dennis to speak for Kandeh Yumkella? But Kandeh has told his people that – ar hold word. Dennis, I have no regret reminding you that you have no background, nor attached to any tradition in Sierra Leone. Your tradition is alien. Check your history, Dennis.
Certainly, most people know you prefer doing business with the corrupt TOMATIS COOP
If you do not know Dennis, in the African Tradition sharing Kola with a brother means peace. We hope and pray the water the son of the Sherbro King Wonnie Bio spilled on the Susu Land will bring concrete stability to the SLPP. The reason why SLPP was formed will come to fruition. Who is more civilized and gentler than President Bio who keeps appealing to his brothers from Paramount Chieftaincy Homes (Andrew Keili and Kandeh Yumkella) to join him in administering justice, and enhancing economic stability to the country? Red Boy Dennis if you really think you worth the political salt, try contesting the 2024 elections as an Independent Candidate – but where?
Dennis you nor dae yerri word, but you yase dem kak kak soo
Look Dennis President Bio is cock sure of winning his second term without you. You have no gut to stand in the way of the New Direction government. Dennis, you hate peace and stability in the country.
And you know what?  President Bio is very clever and knows what he is doing. The Sierra Leone Peoples Party doesn't need you. You are ungrateful. The SLPP gave you the opportunity to serve in a Ministerial capacity, and all you are paying back is working in vain to disrupt the security and peace of the party. Dennis go sleep ya. The game don done. Just pull hand saful ooo.