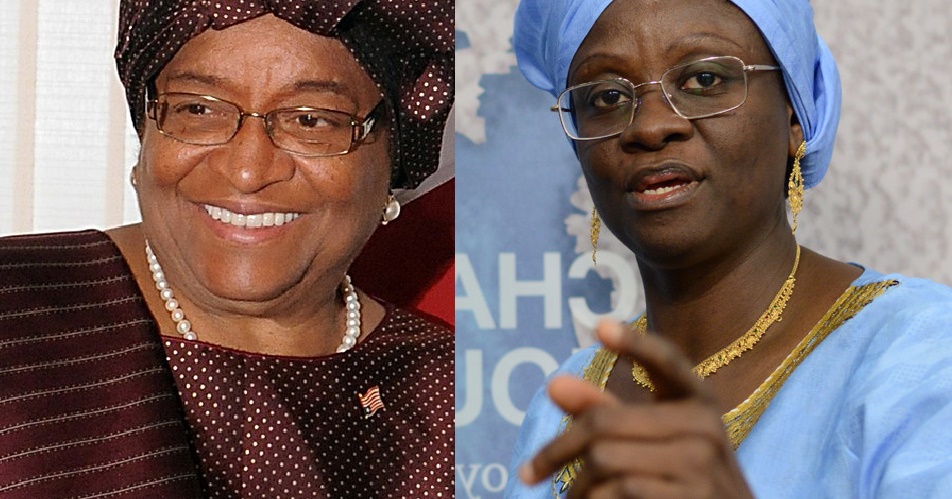 Sylvia Blyden Blasts Former President of Liberia Ellen Johnson Sirleaf For Interfering Into Sierra Leone Politics
Dr Sylvia Olayinka  Blyden has blast former President of Liberia, Ellen Johnson Sirleaf for praising and congratulating the Freetown City Mayor, Yvonne Aki-Sawyer on her success in securing the Bloomberg Philanthropies´$1 million Mayors Challenge award for Freetown.
Madam Ellen Johnson Sirleaf tweets a congratulatory message on twitter about Mayor Aki-Sawyer´s recent award received for her city, ending with the comment that the government of Sierra Leone should see Aki-Sawyer as a national asset.
Sylvia Blyden became annoyed by that comment and shot her with these words: "Mama @MaEllenSirleaf needs to know many Sierra Leoneans are sickened of your continuous interference in our local politics when it comes to our undemocratic Former President EBK & the corrupt, tribal bigot Freetown Mayor. Please start acting like a West African Elder of merit‼"
Sylvia Blyden believes that Madam Ellen Johnson Sirleaf has been interfering too much in Sierra Leone Politics. she mentions instances were Madam Ellen Johnson Sirleaf interfered with former president Koroma and Mayor Aki-Sawyer´s issues.
According to her, When Former President Ernest Bai Koroma was taken to Court for his undemocratic actions and non-conforming to his APC party Constitution and the Sierra Leone Constitution, Ellen Johnson Sirleaf went on social media and tried to interfere with the court via commenting in favour of Koroma against the plaintiffs.
she added that When Freetown Mayor Yvonne Aki-Sawyerr was caught in Tribal bigotry last year, Ellen Johnson Sirleaf was on social media running interference for Yvonne, adding that now that the Parliament of Sierra Leone as Legislative arm of Government are investigating the Mayor for corruption and the Anti Corruption Commission is also investigating her, Ellen Johnson Sirleaf has appeared again on social media to run interference by saying the Government of Sierra Leone should 'see the Mayor as a national asset´.
For this reason, Sylvia Blyden warns Ellen Johnson Sirleaf to stop trying to run things in our country and to start acting like a West African Elder of merit.