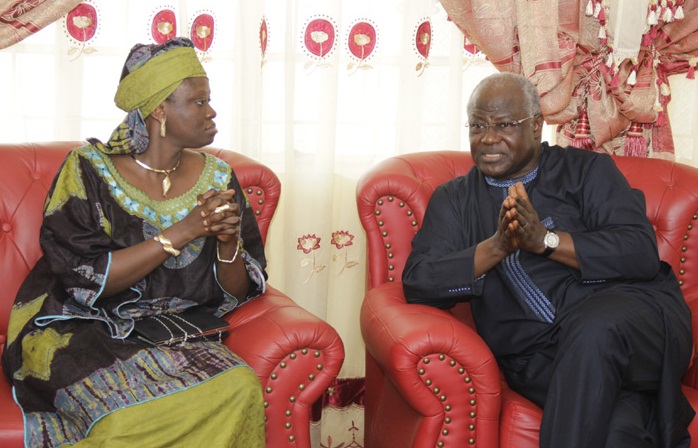 Sylvia Blyden Opens up on Presidential Ambition, Becoming Running Mate For Sam-Sumana
Sylvia Blyden has debunked the flyer going around on Social Media of her aspiring to contest in the 2023 general election as a presidential aspirant.
Sylvia said that she is not a presidential aspirant in the Coming election despite what the trending flyer said. She further added that that there is no way she could be a Presidential Aspirant unless circumstances drastically change.
"This is certainly not yet my time", She said.

She Further debunk the messages that she is working with chief Sam Sumana to be his Running and mate for 2023, she further mentioned a statement by KOROMA-APC of Kompoyoh Radio who said Sylvia is working with Dr. Samura Kamara as his possible running mate for 2023.

"Let these Public Notice servers to distance myself completely from all the above claims. They are totally untrue", She said in an article she wrote this morning.

She further stated that her primary concern is how to save APC as the party is under serious threat to becoming de-registered as a political party and banned by the Supreme Court