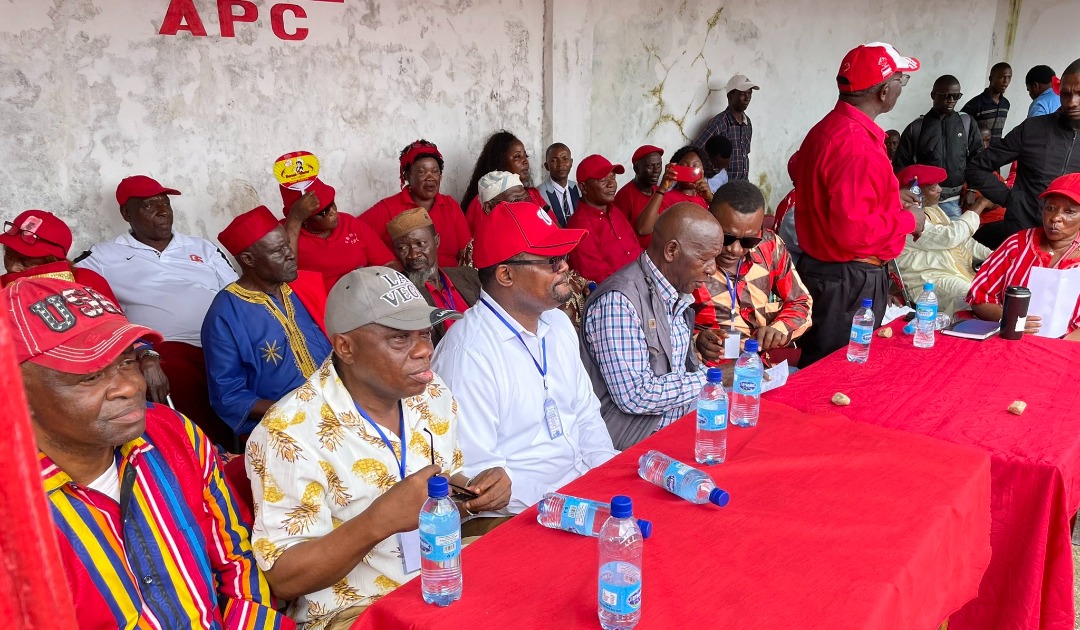 APC's TIIEMC and ITGC Relationship Turn Sour
Members of the Transitional Interim Independent Election Management Committee (TIIEMC) and the Interim Transitional Governance Committee (ITGC) of the main opposition All Peoples Congress (APC) are reportedly not on good terms.
In a report by the Exclusive Newspaper, it was revealed that the Chairman of the TIIEMC, Barrister  Ibrahim Sorie Kamara, alleged  that the ITGC 21- man committee are interfering with the electoral process for their selfish interests, which has led to some discord among members of the two interim bodies.
Kamara disclosed that since the TIIEMC started the electoral process, its members have been facing some challenges with the ITGC over who has total control of the electoral process, wherein some members of the ITGC have been reportedly seen at some polling stations trying to obstruct the election process of the ongoing lower-level elections.
According to him, the TIIEMC has been arm twisted by the ITGC as the rules and regulations for the elections were drafted by ITGC without any consultation.
He stated that he has issued a strong warning to all ITGC members to stop interfering with the electoral process or the the matter will be taken to court.
He advised   the ITGC members to settle all differences so that the party will be able to meet its deadlines set by the PPRC and other international bodies,urging them to  put the interest of the party above personal interest.