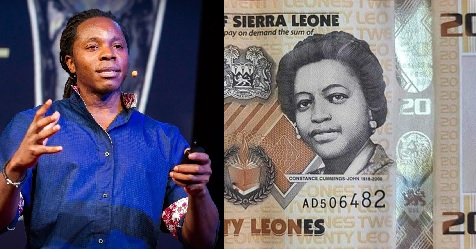 What The New Le20 Note Tells Us About President Bio's Regime- Education Minister Reveals
The Minister of Basic and Senior Secondary Education, David Moinina Sengeh, has showcased through the new twenty leones note, how the current Government places great value on Education and Women Education in the country.
He took to Facebook pictures of the new twenty leones note drawing the attention of Sierra Leoneans with this caption below:
"Sierra Leone recently completed a currency redenomination. On the back of the new Twenty Leones is a classroom of girls & the words "EDUCATION FOR GENDER EMPOWERMENT." On the front is Constance Cummings-John – an educationalist. Girls' education is our priority- let's invest in it"
Before now, the country had mainly celebrated past presidents and heroes in its history, on its currency, this is the first of the country's currency to have portrait of our girls in school.
And with Constance Cummings-John on the front, that will motivate many girls strive to successfully perform well in school to become like her one day.