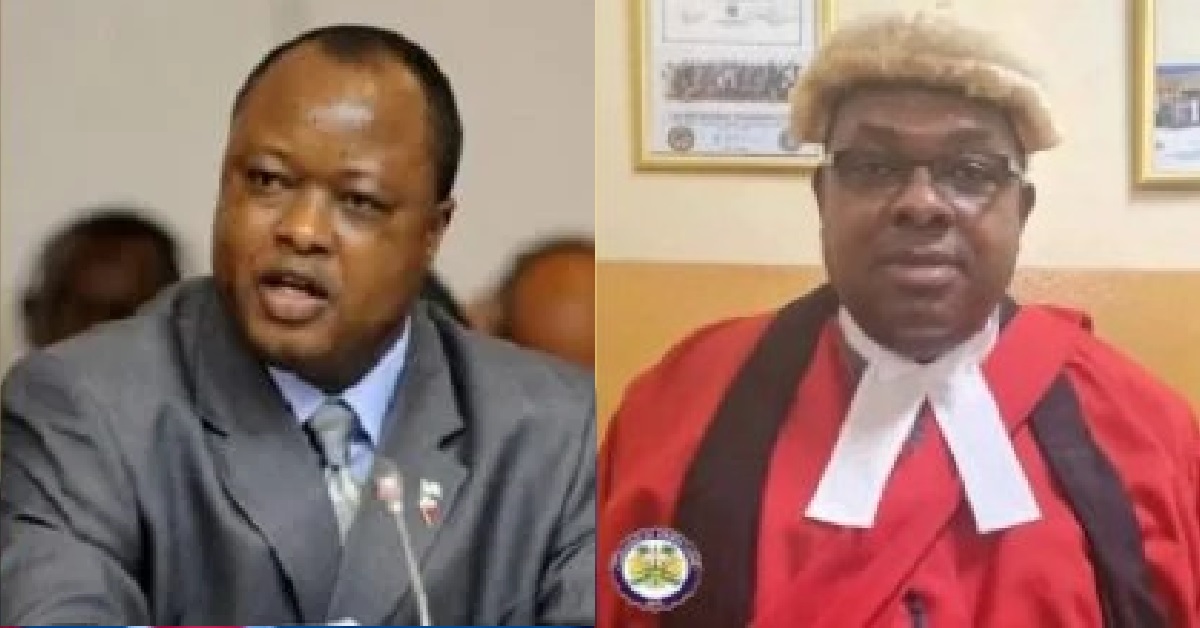 What's Sam-Sumana's Plan B After His Illegal Reinstatement Has Been Annulled?
The citizenry of Sierra Leone, especially members and supporters of the main opposition All People's Congress(APC) party, are asking what will be the plan b of the former vice president, Alhaji Chief Samuel Sam-Sumana, incase he couldn't win the party's standard bearer race in 2023. His member remained challenging as at the moment of delivering the contempt of court order judgment by honorable Justice Adrian Fisher, blaming Alfred Peter Conteh for illegally reinstating him.
Concerns started emerging since late Wednesday when honorable Justice Adrian Fisher of the High Court of Sierra Leone ruled in the contempt case filled in by a member of the All People's Interim Governance and Transition Committee, 21 man committe members seeking interpretations of the previous judgment. He therefore annulled the illegal reinstatement of the former vice president Sam-Sumana. The learned judge in his ruling further made it abundantly clear that the APC ITGC 21 man committe Chairman, Alfred Peter Conteh stepped beyond his mandates.
He then found him guilty of contempt of court order with a 30 years imprisonment and a fine of 50 old million leones. Wednesday's judgment left Sam-Sumana's political camp in a shambolic state, considering his political plan b far ahead of next year convention. This situation has urged well meaning Sierra Leoneans, including loyal members and supporters of the APC party with concerns about what will be Chief Sam-Sumana's next move probably prior, during and even after January 2023.
Hon Justice Fisher ruled that since he, Chief Sam-Sumana was removed from the APC party through a National Delegates conference, he should be reinstated via the party's NDC.
Prior to the much anticipated contempt ruling, Chief Sam-Sumana since his return to the party had long positioned himself as one of the giant contenders for the APC flagbearer position, for the approaching June 24th, 2023 multi- tier elections.
"I certainly believe he will stay, help and support whoever emerge as a standard bearer of the APC party from the APC. I don't believe in what people are saying about his next plans. We want to believe that he is in for good much as he plays key roles in the progress and development of the APC party. So no matter the situation now, going forward, Chief is highly expected to join forces with other party heavyweights and fight to achieve a single goal." Said a senior APC party stalwart, who preferred not to be named.
The APC party as it was ruled by Hon Justice Fisher is expected to hold its NDC on 29th January 2023 to democratically elect the party's flagbearer for the 2023 presidential elections.
However concerns abound with hesitations that since the court has withdrew to the illegal reinstatement of the former vice president, he will not take another drastic move with the proclivity to affect the APC party's chances of winning the June 24th 2023 elections.