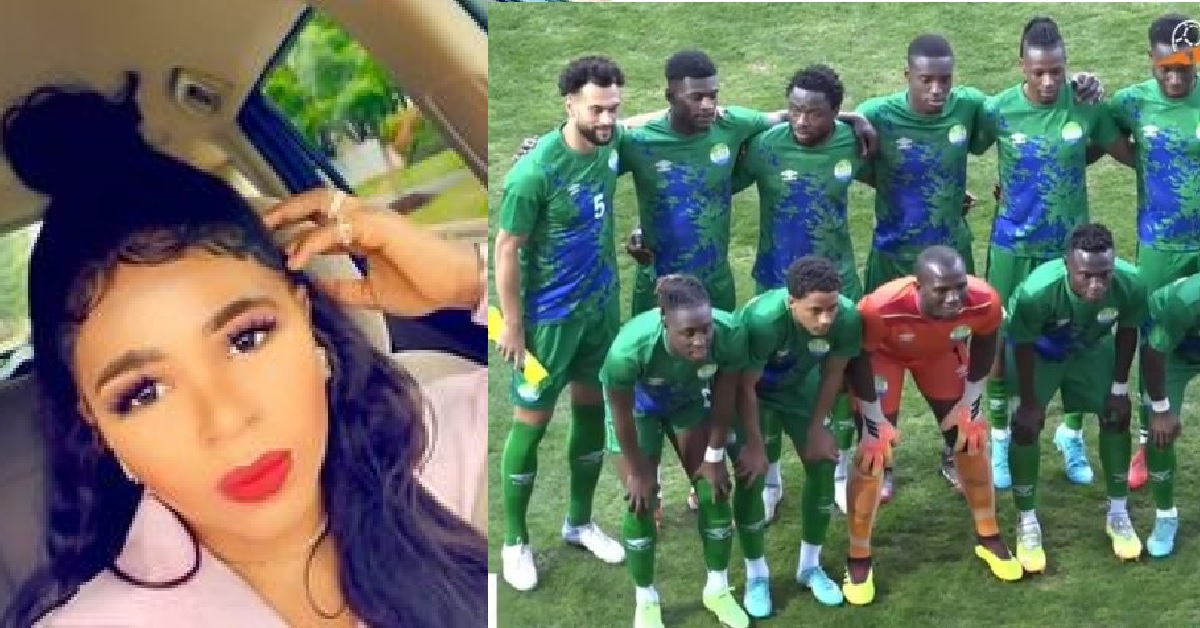 "This is an Opportunity For Rectification.." Actress Jnap Gives Her Take on Leone Stars Match Against Togo
Princess Josephina Sesay a.k.a Jnap Sesay, a Sierra Leonean Actress has given her take on the match between Togo and Sierra Leone which ended in a 3:0 win against Leone Stars.
She sends words of encouragement to the "darling Leone Stars" while besieging Sierra Leoneans to have faith in the team.
According to Jnap, most of the players that played the match was their first match playing together as a team and that, it is inevitable that there will be some lapses during the game which can be figured out and rectified.
She added that the teamwork in the first half was encouraging but players lost their confidence in the second half of the game. She concluded that, there are two more games to go and there is room for rectifications on the past game.
Her Facebook post reads; "Most of the Leone Stars players we saw on the pitch today were playing for the first time together, so naturally lapses were unavoidable. The teamwork that showed in the first half fell off in second half, but this is an opportunity for rectification. One game down, two more to go, better luck next game, our darling Leone Stars… And pls all dem Arsenal fans shouldn't support us next game oh 🤣🤣🏃‍♀️🏃‍♀️We fly 🇸🇱🙏🙏🙏❤️❤️❤️❤️"