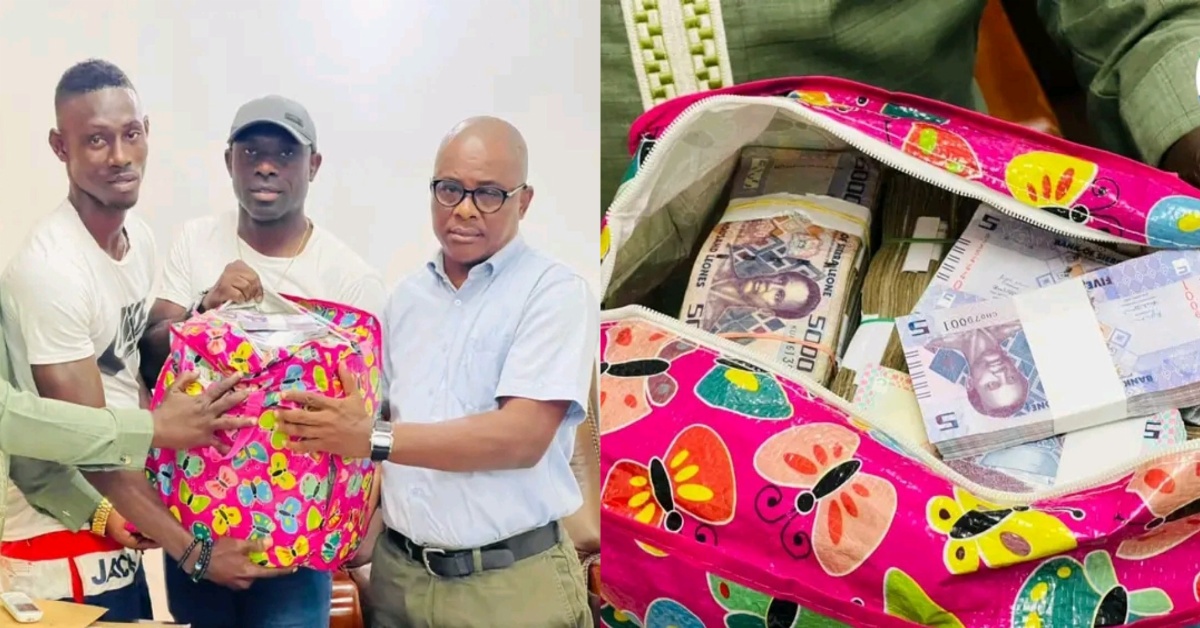 Home-Based Team Manager Alhaji Umar Bah Fulfills $10,000 Pledge to Leone Stars B
The Manager of the Sierra Leone National home-based team Alhaji Umar Bah has today Monday the 1st August, at his Hill Station Office, presented the sum of Ten Thousand United States Dollars ($10,000), an equivalent of One Hundred and Thirty Five Thousands Leones (Le 135,000), to the full squad of players and officials.
The presentation is in fulfillment of a pledge he made with a condition that the team defeats Cape Verde and progresses to the final phase of the 2022 CHAN Qualifiers.
Leone Stars 'B' side kept their end of the bargain having successfully progressed to meet Mali in the final phase of the TotalEnergies African Nations Championship (CHAN) Qualifiers following a 3-2 aggregate win over the Blue sharks of Cape Verde.
In a brief statement after the presentation, TM Alhaji Umar Bah who doubles as the CEO of Sierraminn Bauxite expressed delight having the opportunity to contribute in the development of Sierra Leone football. "Please accept this little token of support as we prepare for the final phase of the Qualifiers against Mali". He added.
TM Bah ended by encouraging the team to "continue working hard in and out of the pitch and never stop putting smiles on the faces of our beloved football loving Sierra Leoneans".
Receiving the package on behalf of his teammates, the home-based captain Abu Bakarr Samura thanked the Team Manager for the "awesome gesture" and promised that he and his colleagues shall continue to deliver, stressing that their primary aim is "to qualify the country to the TotalEnergies African Nations Championship (CHAN) Algeria 2022".
The Coordinator of Leone Stars Team-B Victor Lewis, who represented the Sierra Leone Football Association (SLFA) at the presentation ceremony, thanked TM Alhaji Umar Bah for such "an altruistic and patriotic venture". He promised to relay the good news to the President, Executive Committee and General Secretariat of SLFA.