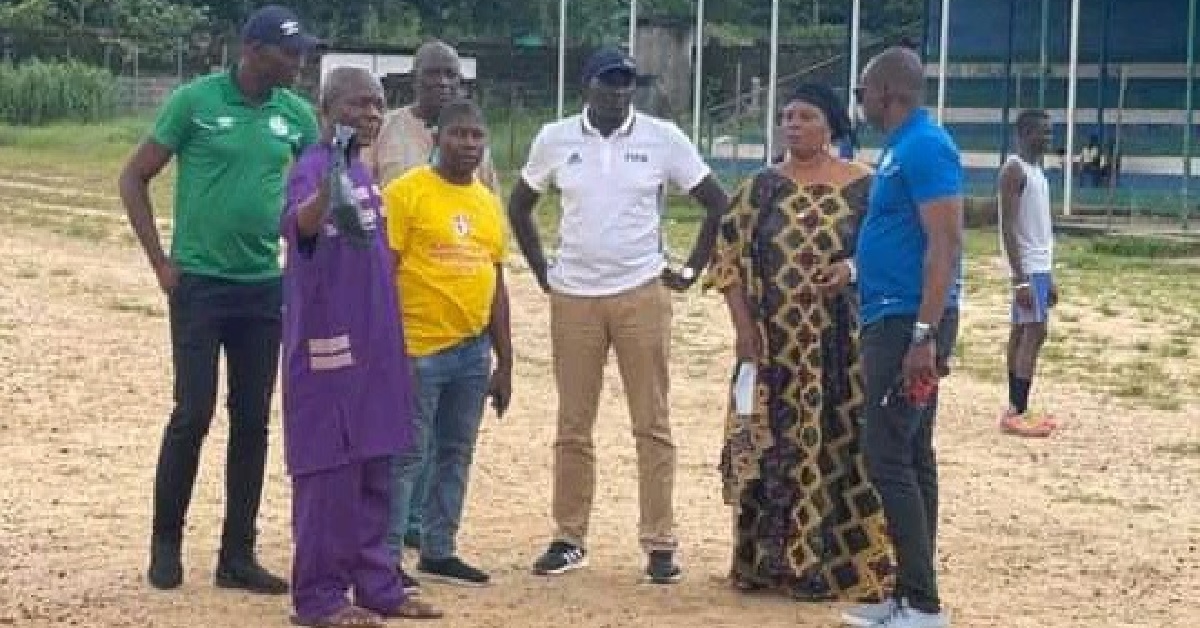 FIFA Development Manager Visits Bo City to Inspect One of The Proposed SLFA Artificial Turf Project Site
The FIFA Development Manager for West and Central Africa, El Hadi Wack Diop and members of the Sierra Leone Football Association has on Friday the 3rd September had a brief discussion at the Southern Region secretariat before conducting an inspection tour of the Bo Coronation Field as one of the five proposed SLFA Artificial Turf project sites.
The Southern Regional Chairman, Kofi Deen Nyarkoh welcomed Mr. Diop and members of SLFA to sweet Bo and explained how they were able to get a lease agreement for Bo Coronation Field for 50 years and now dream of making it a sporting complex.
In his brief statement during the discussion, Mr. Diop said   that he was happy to be in Bo and believed that sitting home to rely on emails will not help the suitation thus the reason why he decided to visit the sites to see how FIFA can help develop those sites for the good of the game.
It could be recalled that the former SLFA president Madam Isha Johansen had officially announced the said FIFA approved projects, which has now been endorsed by the current SLFA President- Thomas Daddy Brima and his Executive.
The inspection by the FIFA Development Manager, El-Hadj Wack Diop, is to ensure the necessary arrangements are in place to start the work.
Mr, Diop was accompanied by Benson Bawoh -Head of Cooperate Affairs Office, Haja Ramatuli Kamara- Exco member Ibrahim Kamara-SLFA Media Officer was received by the Southern Region FA Chairman, Kofi Deen-Nyarkoh, Edison Sharkah-Secretary General-SRFA, Alimamy Sartie, Chairman BoDFA and Franklin Browney-BoDFA Secretary General.