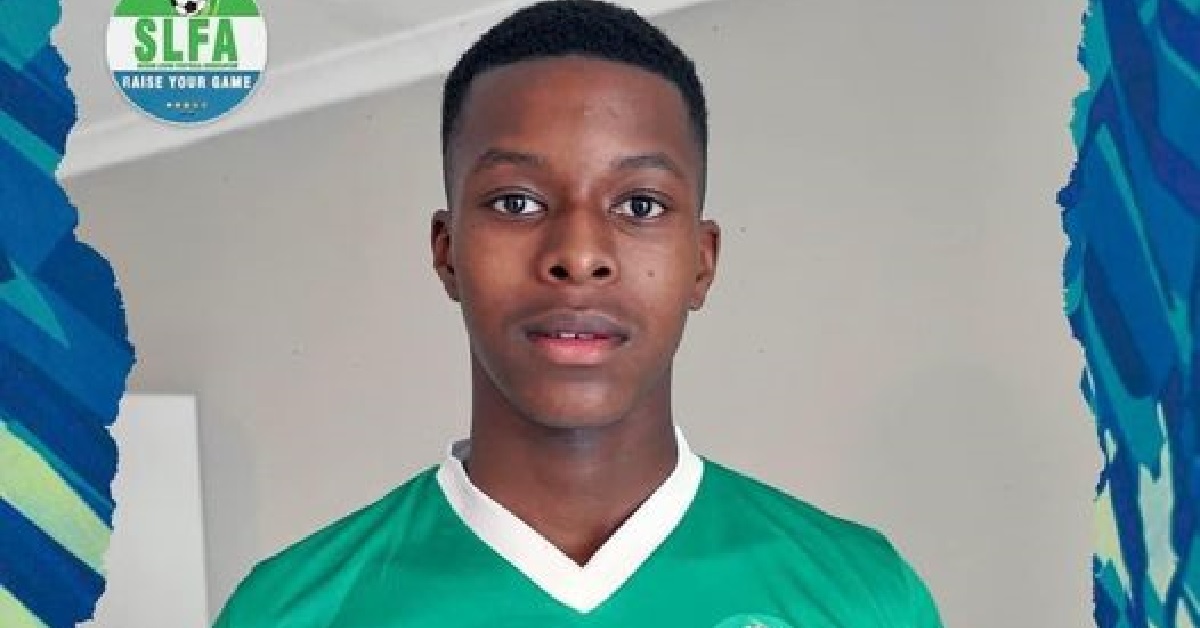 Tottenham Striker, Kallum Cesay Speaks For The First Time After He Gained His First Call-Up For Leone Stars
Following the third international friendly match against Congo Brazaville, which ended a 2:1 defeat against Congo, 19 years old Young Striker Callum Cesay speaks for the first time after he gained his first call-up for Leone stars.
The young lad had his first appearance with our darling Leone Stars against Congo Brazaville which resulted to a 2:1 victory in favour of Leone Stars. After the match, Tottenham Hotspur Applauded Kallum Sesay Following his Impressive Performance For Leone Stars.
The young had previously played with local club West Ham United, Kallum Cesay signed scholarship forms with Spurs for the start of the 2019/20 season.
On an exclusive interview, the young striker expresses how ecstatic he was when he got the home call for Leone stars. Overjoyed by his first senior international call-up, Callum Cesay feels like he has "the most to prove" as he jockeys for position among Sierra Leone's squad. And added that, he was called to play for his beloved country and that he had to prove himself, which he did against Congo Brazaville.