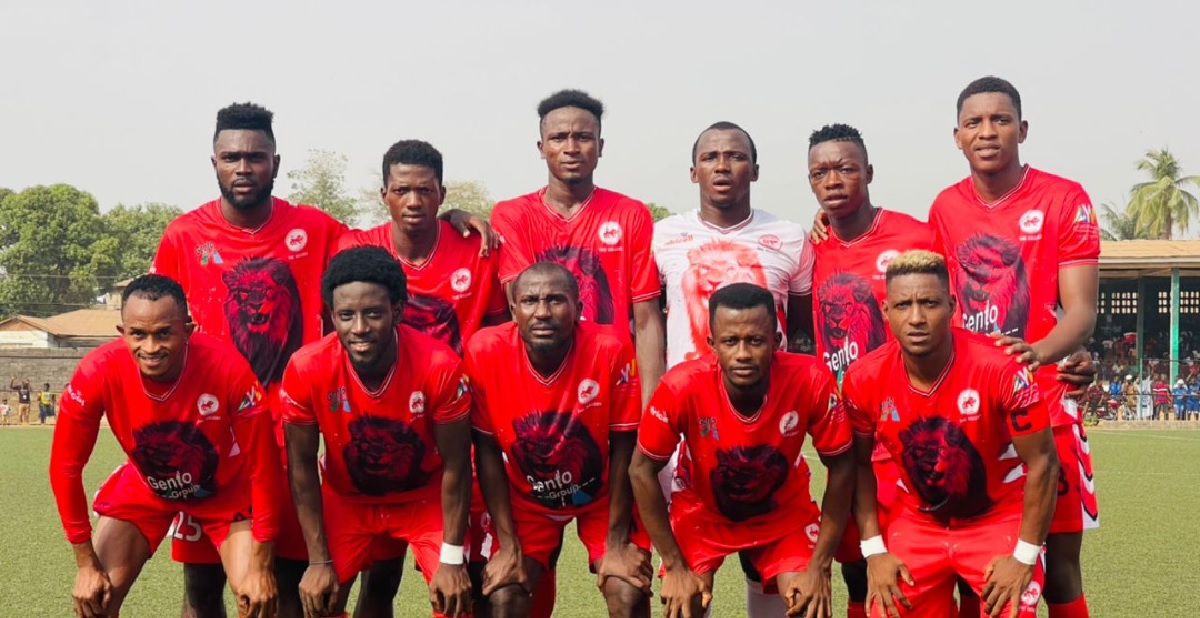 East End Lions Goes Top of The Sierra Leone Premier League Table With Win Against Kallon FC
East End Lions has defeated FC Kallon  1-0 in the second phase of the Sierra Leone Premeir League at the Wusum Makeni Field.
This famous win for The Killers have resend them to the top of the Premier League table with 41 points, tipping the scale against Bo Rangers with a better goal difference.
A goal by Alie Conteh(Nzonzi), the Prolific Striker recently signed from the Goderich Community made the difference in the Second half of play.
Bo Rangers' loss to Ports Authority on Saturday left the race wide with Lions now level things as they Defeated a determined FC Kallon .
The Cavaliers are presently 3rd, playing the same number of games as the Killers with 34 points. A win for Kallon would have give them 37 points, a point behind Lions.
In Bo, Central Parade will host Wusum Stars. A win for the Central Boys will take them to 3rd provided other results go their way. Wusum Stars who lie 5th will go 3rd if they beat Central Parade.
In Port Loko, Bai Bureh Warriors lock horns with Kamboi Eagles from the East. The Eagles were aiming for a win to leapfrog FC Kallon to 3rd as the Cavaliers lose to East End Lions.
Bai Bureh Warriors are currently in the relegation zone and were looking for an opportunity to win at home which would have taken them out of the relegation zone. However, the match ended in a 0-0 goaless draw at the Portloko playing field