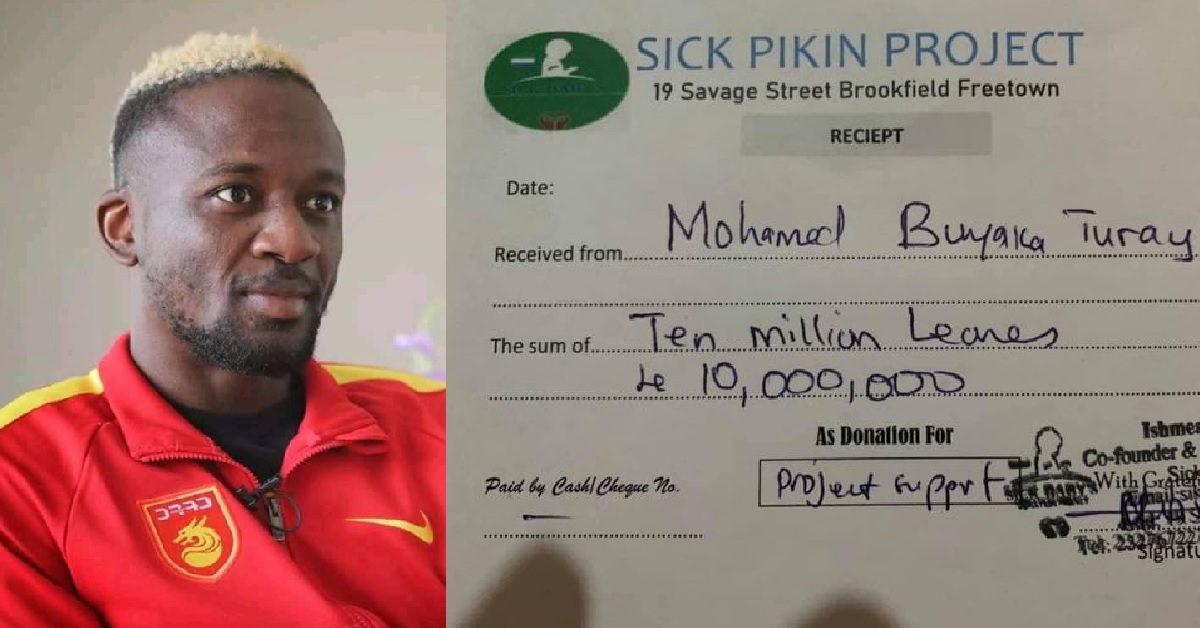 As Promised, Mohamed Buya Turay Donates 10 Million Leones to The Sick Pikin Project
Sierra Leonean striker, Mohamed Buya Turay who plays as a forward for Chinese Super League side Henan Songshan Longmen has donated 10 million Leones to The Sick Pikin Project.
This donation proceeded a Facebook comment that Mohamed Buya Turay made on a posting of The Sick Pikin Project, in admiration of the good work The Sick Pikin Project is doing. On that comment, the striker pledged to donate 10 million Leones monthly to The Sick Pikin Project for the next 6 months. As promised, he has made the first donation to the beneficiaries.
The Sick Pikin Project was established primarily to help save the lives of poor sick children in Sierra Leone whose families cannot afford the medical bill for their children to be taken to overseas for major and complex surgeries.
This is the second time Mohamed Buya Turay is supporting cases of The Sick Pikin Project and has done it for many other individuals and organizations in Sierra Leone.