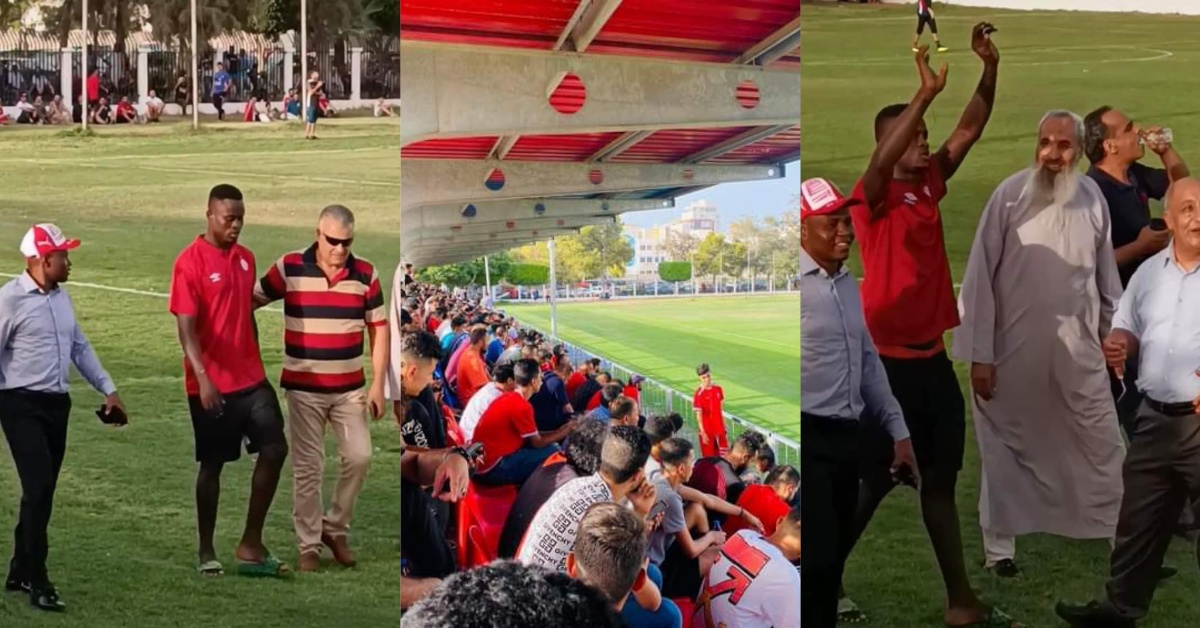 Musa Tombo Meets With Al-Itthad Fans During Training Session
Musa Noah has met with Al-ittihad fans for the first time after Joining the Libyan Champion.
The 22-year-old joins Libyan giants Al ittihad SC days after his controversial exit from Bo Rangers.
Tombo is set to help his new Libyan club in the upcoming 2022 CAF Club Champion.