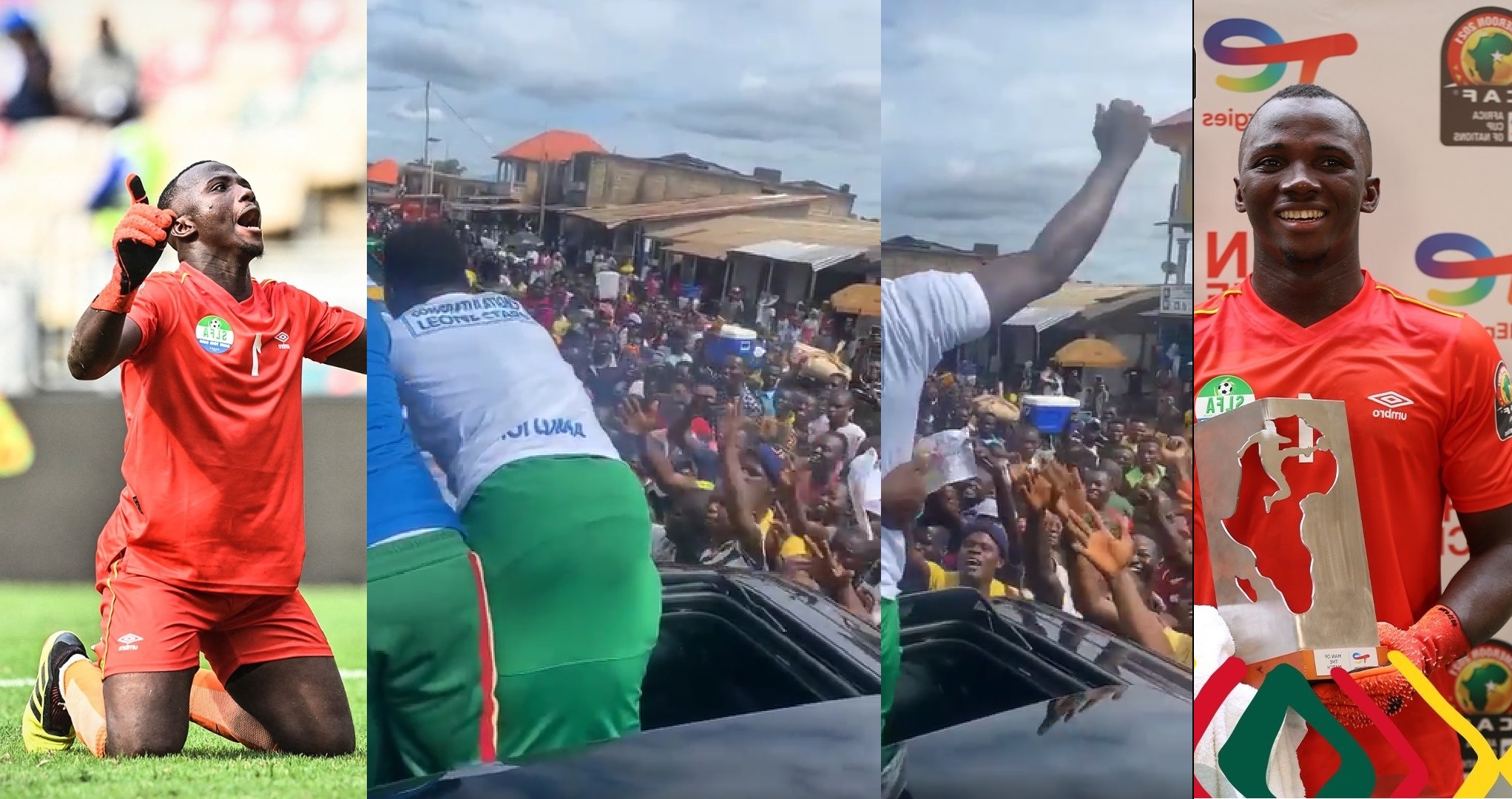 Rousing Welcome For Leone Stars Goalkeeper, Mohamed N Kamara in Freetown
Sierra Leonean Goalkeeper Mohamed N Kamara commonly known as "Fabianski" was celebrated by Sierra Leoneans upon his arrival to Sierra Leone along with the Leone Stars team.
On top of a vehicle with a "CONGRATULATIONS LEONE STARS" jersey on his body, Fabianski name was chanted repeated by the fans as they celebrated him for his performance at the Africa Cup of Nations (AFCON) tournament in Cameroon.
Mohamed N. Kamara made seven (7) savings during the Algeria Vs Sierra Leone match on Tuesday 11th January, 2022 which ended goalless draw. He was awarded as "Man of The Match" by Confederation of African Football (CAF). He also made savings during the Ivory Coast match where he saved a penalty kick. Fabianski continued his outstanding performance to Equatorial Guinea match which ended one goal against Sierra Leone.
As they returned home from Cameroon after their exit from the tournament in the group stage, the goalkeeper, Mohamed N Kamara was highly celebrated and welcomed by Sierra Leoneans.
WATCH VIDEO: