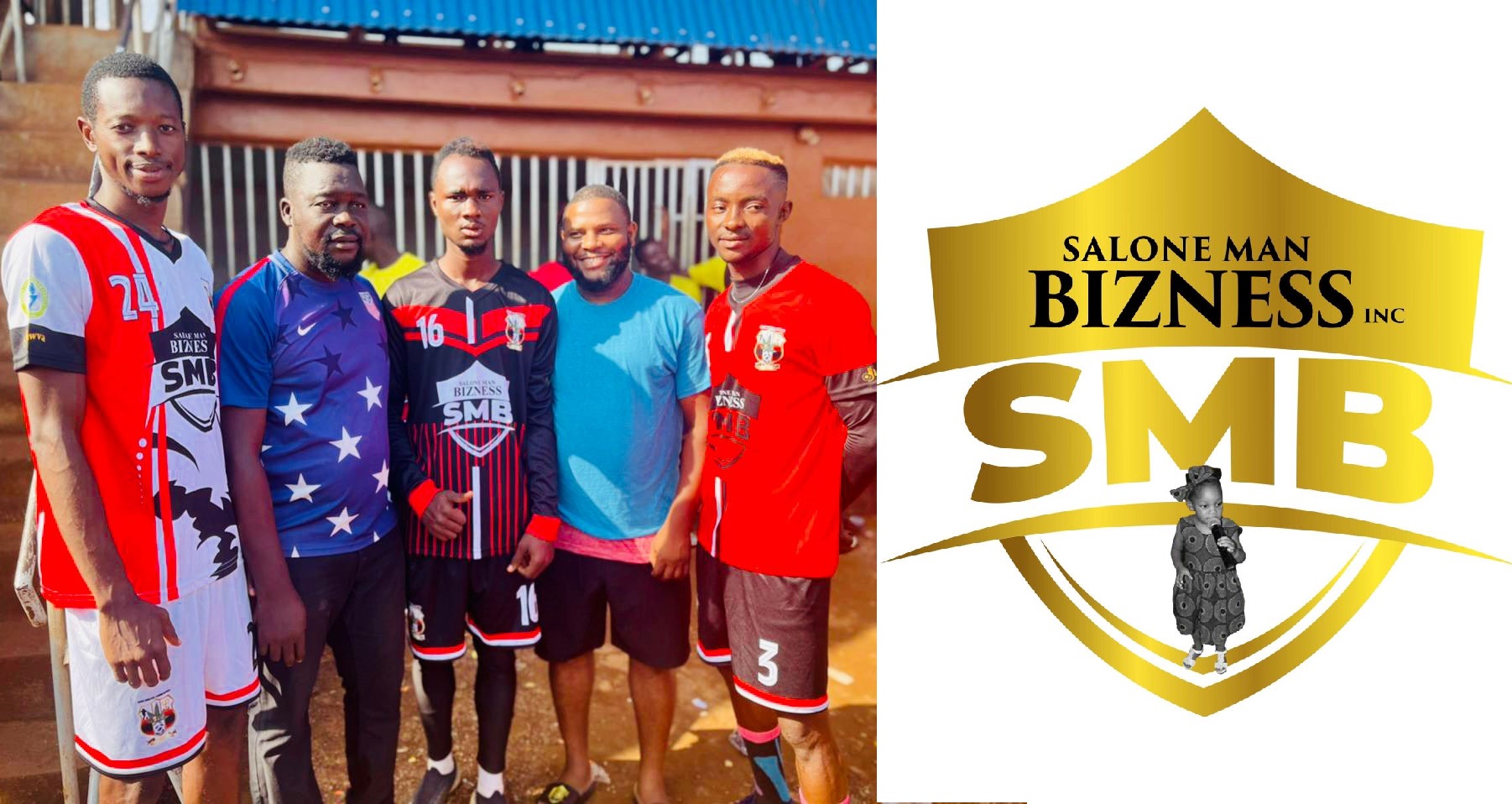 Salone Man Bizness Inc. Signs Three Year Contract With Anti Drugs Football Club
On Tuesday 19th October 2021 one of the eighteen premier league teams that is participating in the ongoing Sierra Leone Premier 2020/2021 season Anti Drugs Strikers Football Club has inform members of the forth estate during a press briefing in their home ground at the Approved School Field that they have signed a three years contract agreement with a Sierra Leonean based company called Salone Man Biznes Inc.
In his statement the Chariman and President of the club Ibrahim Kalokoh (DJ Kallox) excitingly started by thanking the almighty God for such opportunity as he considered his team to be one of the luckiest as the fact is they are not the leaders of the ongoing league table but the company meander all the teams that are occupying from first to thirteen in the table and pinpointed them that are only occupying the fourteenth positions which he said is a blessing in disguise fot them as a team.
He further by disclosing the package in the contract which he said the company has vowed of providing for the team their home and away team jersey every season meaning every football season campaign the Salone Man Biznes Inc. will be supplying the team two set of jersey for three consecutive years as stated in the contract.
Furthermore the chairman inform the press that another gesture the team received were three brand new original balls which was donated as a pay back from one of their former players Abdul Razak Conteh (Puyol) after representing the sierra leone national team in Morocco.
In his statement the Chief Executive Officer of the Salone Man Biznes Inc. Mr Sulaiman Bundu started by informing the August gathering that his company is and entity that's embarking on distribution and marketing, graphic designs, professional video shooting, professional photo shooting, social media control, restaurant and lounge and said the company is worth 1.7 billions leones.
Furthering his statement he said the philanthropist gesture was followed the love he has for the game as he was a footballer though he didn't play football at national level. Lamenting towards the package in the contract he said its just a tip of an iceberg as there's more he is company is planning to invest in the football sector in the country and last tell the press that there is a room for the extension of the contract.