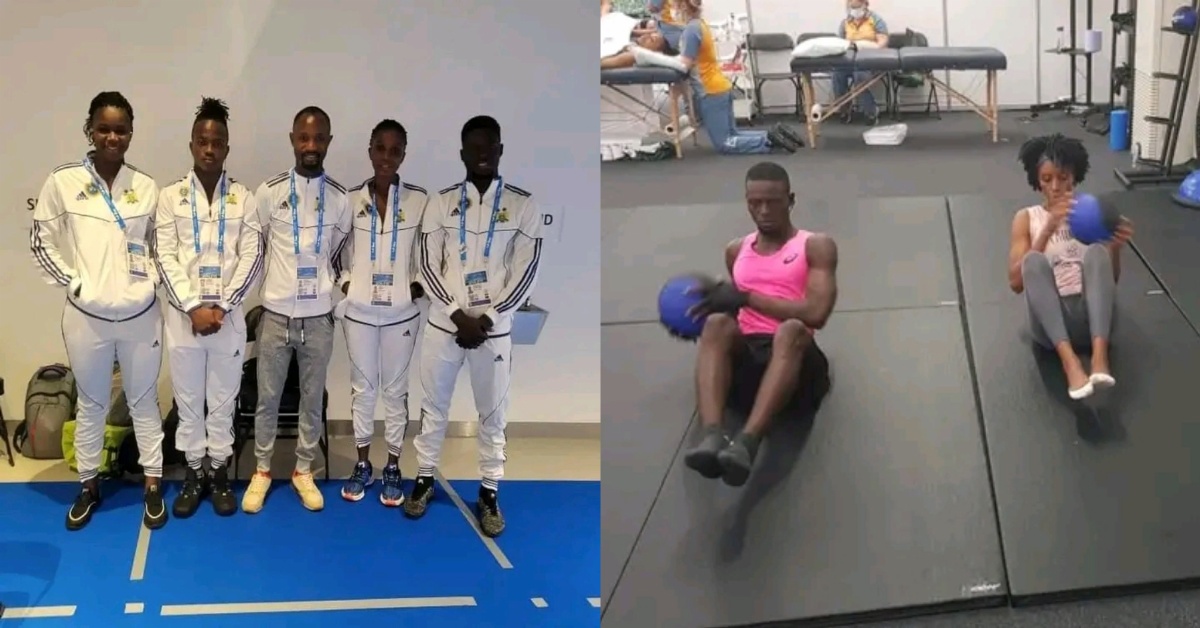 Sierra Dolphins Hit The Gym Ahead of The Commonwealth Games
`A day after entering the Commonwealth Games Village, the national swimming team, Sierra Dolphins, concluded their first training session at the Commonwealth Athletes Village Gym in preparation for the events ahead.
Speaking about the team's preparedness for the Games, Head Coach, Mr.Sheku Conteh said that his swimmers are in high spirits for the competition and that they can't wait for the games to start. "We are in the gym for some YOGA and dry land sessions," he ended.
Mr. Abdul Turay, the Secretary General of the Sierra Leone Swimming Diving and Water Polo Association stimulated the athletes to focus on the Games ahead of them and emphasized that they should take advantage of the modern facilities at the Birmingham Games village throughout their stay.
Concluding, he advised the swimmers to use the Commonwealth Games as their final"` "`preparation for the 16th FINA World Swimming Championship to be held in Melbourne, Australia from 13 – 18 December this year.
Tity Dumbuya who is currently en route from the FINA Development Center in Dakar will be joining the rest of her teammates this morning at the Birmingham Village."`
Events List
1. Joshua JJ.Wyse Oly
50m Free and Fly strokes
2. Isha Kanu
50m Back and Breast strokes
3. Mohamed Kamara
50m Free and Breast strokes
4. Tity Dumbuya Oly
50 Free and Fly strokes