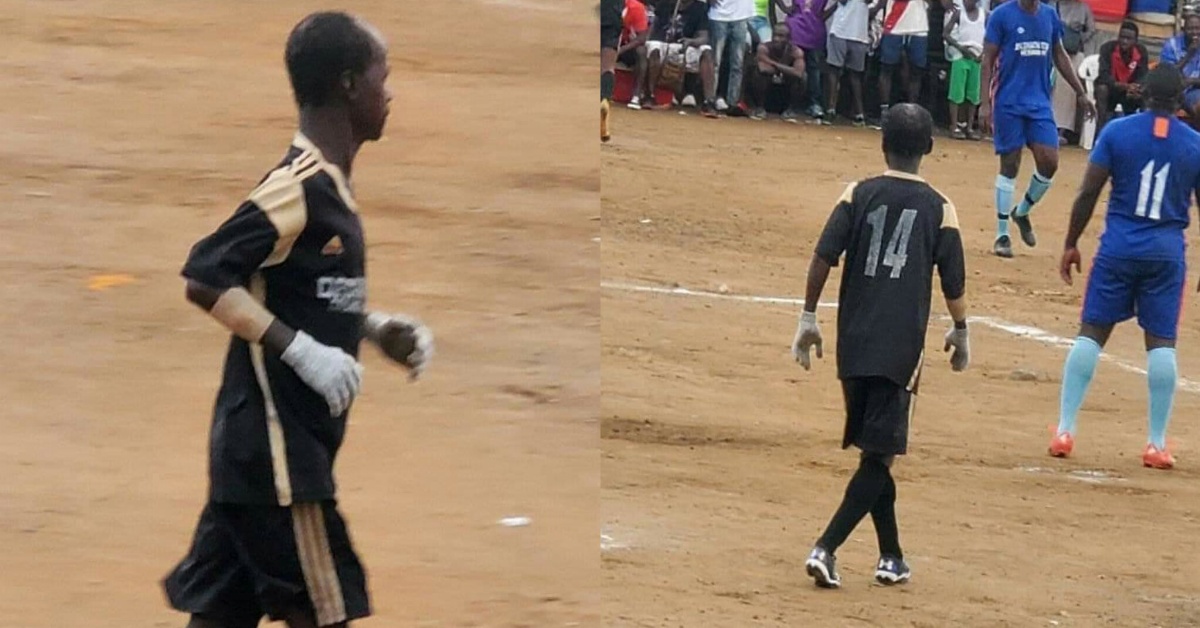 Sierra Leone's Oldest Footballer player Gets 80minutes Game Time
sierra Leone oldest football player known as Davala was in action on sunday 3 july 2022 for Crab Town community at the Graytonians inter- Area Football competition.
Davala who was in action on sunday 3 July 2022 for Crab Town Community in their 3-0 win against Ascentonians Veterans in the Graytonians inter area competition.
Davala played 80″ minutes without touching a ball as his side Crab Town Community secured their first three points in the ongoing competition.