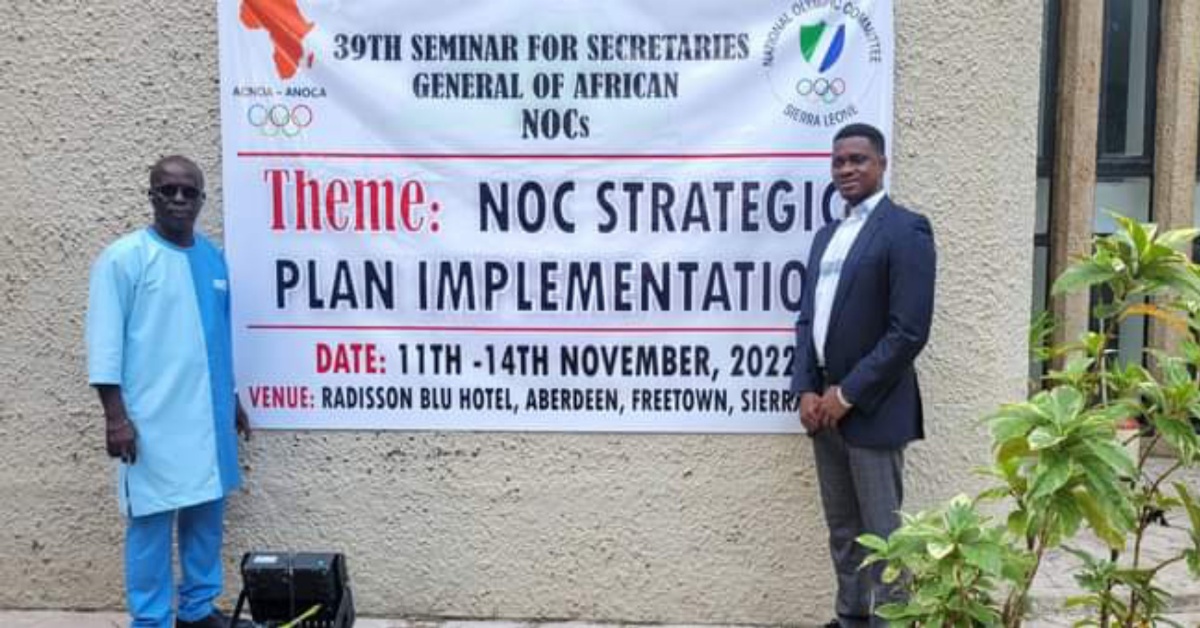 Sierra Leone Olympic Committee Hosts Seminar For Secretaries General of African NOC's
The National Olympic Committee (NOC) of Sierra Leone has commenced a four day hosting of the 39th annual Secretaries General meeting of Associations of National Olympic Committee of Africa (ANOCA) at the Raddison Blu Hotel, Aberdeen Freetown.
The program will span from the 11th -14th November 20#, with the theme "NOC Strategic Plan Implementation"
Making the initial disclosure at NOC's Head office at 21 Howe Street in Freetown, the President of the National Olympic Committee (NOC), Dr. Patrick Coker said it's in the ANOCA conference in Niger last November where Sierra Leone presented a bid to host the 39th meeting in November 2022. "It's not particularly easy but the presentation was so good and the lobbying tactics were also good, that Sierra Leone won the bid to host the 39th annual Secretaries General meeting of ANOCA in November 2022.
We will officially inform the ministry; the NSA and we want the people to know this exactly and not by rumors. When the official letter comes from ANOCA, we will make sure that the government through the ministry and through NSA is informed so that we will prepare for that Conference as a nation," he said.
"We have to officially tell the Government through the Ministry of Sports because as you can well imagine the Ministry of Foreign Affairs will be involved, the Ministry of Tourism will be involved and the Ministry of Education will be involved so that we can use it as an opportunity for people to come and see what we are having and what we can do. I'm sure that if we can have a successful meeting sooner or later we will be having other bodies hosting their conferences here," the Chairman ANOCA's Medical Commission noted.