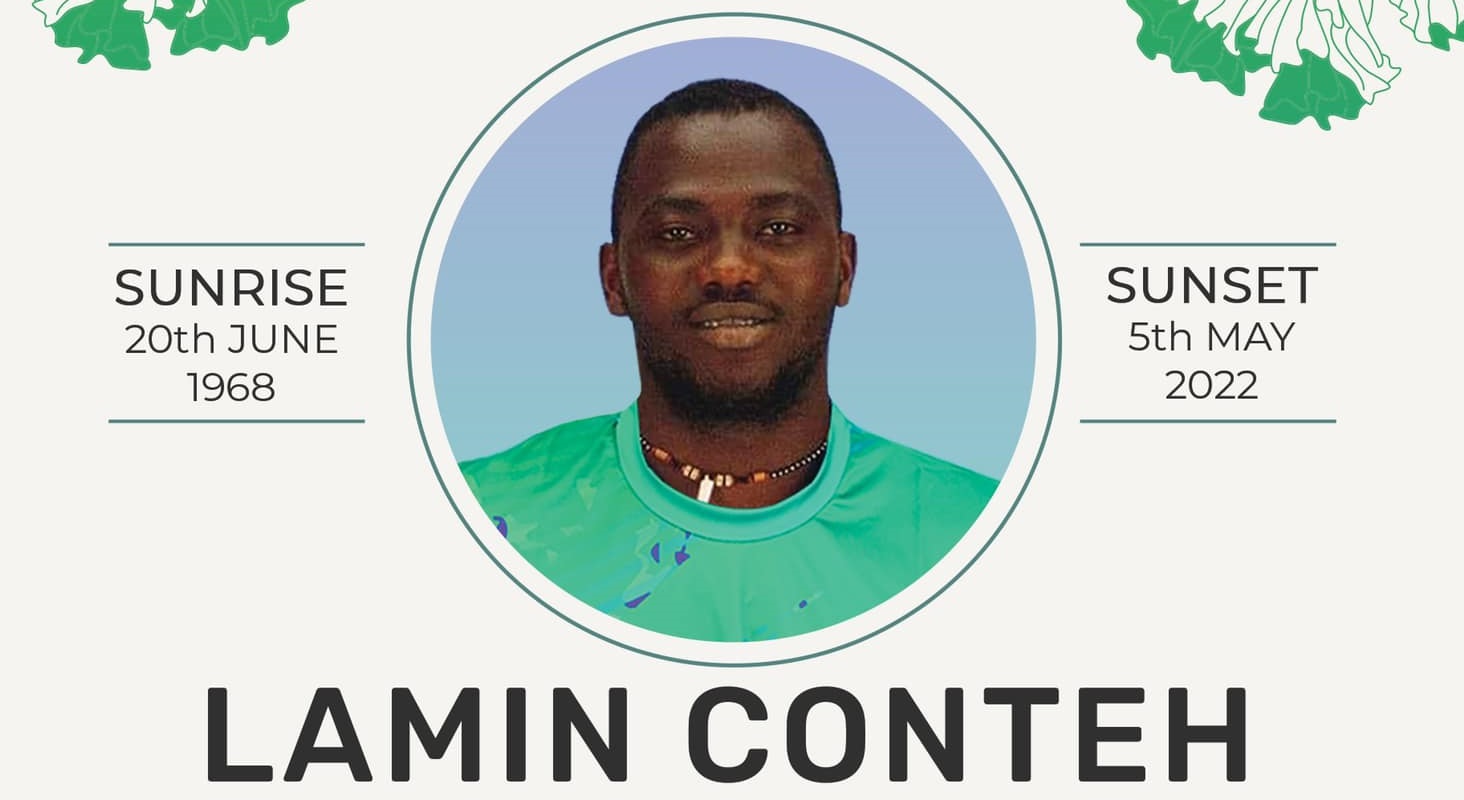 SLFA Announces Funeral Arrangement For Late Leone Stars Captain, Junior Tumbu
Sierra Leone's football icon Lamin "Junior Tumbu" Conteh to be buried on Tuesday May 24, 2022 in Freetown, Sierra Leone.
A civic funeral will be accorded late Soccer icon 45 year old LAMIN CONTEH AKA JUNIOR TUMBU.
Easily described as Sierra Leone's most gifted footballer of all time, Junior Tumbu started his illustrious football career from grassroot level, playing for countless community/back yard football teams around Freetown and its environs.
He played for all three categories of the National teams – U-16/17 (Sierra Stars ) U-21 (Shooting Stars ) and then LEONE STARS where he was s member of the 1993 Amilca Cabral Zone Two winning team in Freetown. He was part of the squad that participated in the Tunisia 1994 African Nations cup as well as South Africa 1996.
Before going professional in Europe/Asia, Junior Tumbu played locally for Old Edwardians and later East End Lions, Horoya A.C. in Conakry, Guinea which was his first Professional team before setting off to Belgium, Portugal, and Asia.
He returned home and became a member of the LEONE STARS back room technical staff to the AFCON CAMEROON 2021.
Before his death he was General manager of Freetown Football Club based in Kenema.
The Charismatic former Soccer star known also as United Nations died after a brief illness at the Kenema government Hospital.
He will be laid to rest at Kissy Road Cemetery after funeral service at the Limba Pentecostal Church at Fort Street in Freetown.
There will be laying at his mom's place in the East End of the city, and then City Hall, before the funeral procession will move to the Church.