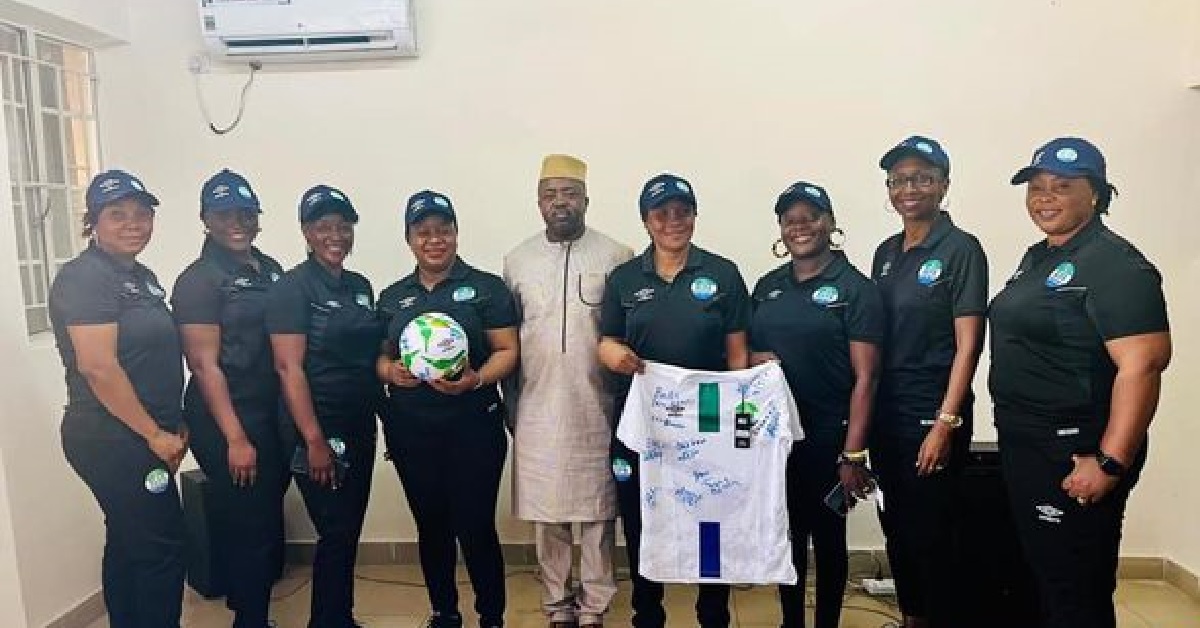 SLFA Unveils Women's Premier League Board For The 2022-2023 League Season
The Sierra Leone Football Association (SLFA) has on  Friday March 18 unveiled the newly appointed Women's Premeir  League Board (WPLB), who are charged with the responsibility to run the 2022-2023 Sierra Leone Women's Premier League.
The Board constitutes of 7 Members, headed by a seasoned media personality and Station Manager of Radio Democracy 98.1 FM, Mrs. Asmaa James.
Below is the full list of the WPLB:
1. ASMAA JAMES, Chair
2. JENESSI MATTURI, Secretary
3. ANGELA GABBIDON ESQ, Member
4. JENEBA ESSEKWI, Member
5. DANIELLA MANSARAY, Member
6. ZAINAB S. CONTEH, Member
7. EMILIA KAMARA JENGO, Member
Unveiling the board, SLFA President Thomas Daddy Brima stated that the setting up of the Board is a fulfilment of his leadership's promise to promote female football in the country, and assured the Board of the FA's strong support. Noting that members of the Board are drawn from "various walks of life".
Also present at the unveiling ceremony were; Mr. Harold Nat-Johnson- Vice President 1, Allieu Badara Tarawallie- Vice President 2 and other Executive Committee Members, Mr. Brima Jalloh, Mr. Kweku Lisk, Mr. Mohamed S. Jalloh, Mrs. Ramatulai Kamara and Mr. Prince Saquee.
On behalf of the Board, WPLB Chair lMrs. Asmaa James appreciated the work and support of the SLFA and promised to convincingly deliver on their mandates.
Sierraloaded understands that the Women's Premier League is expected to commence in May 2022.