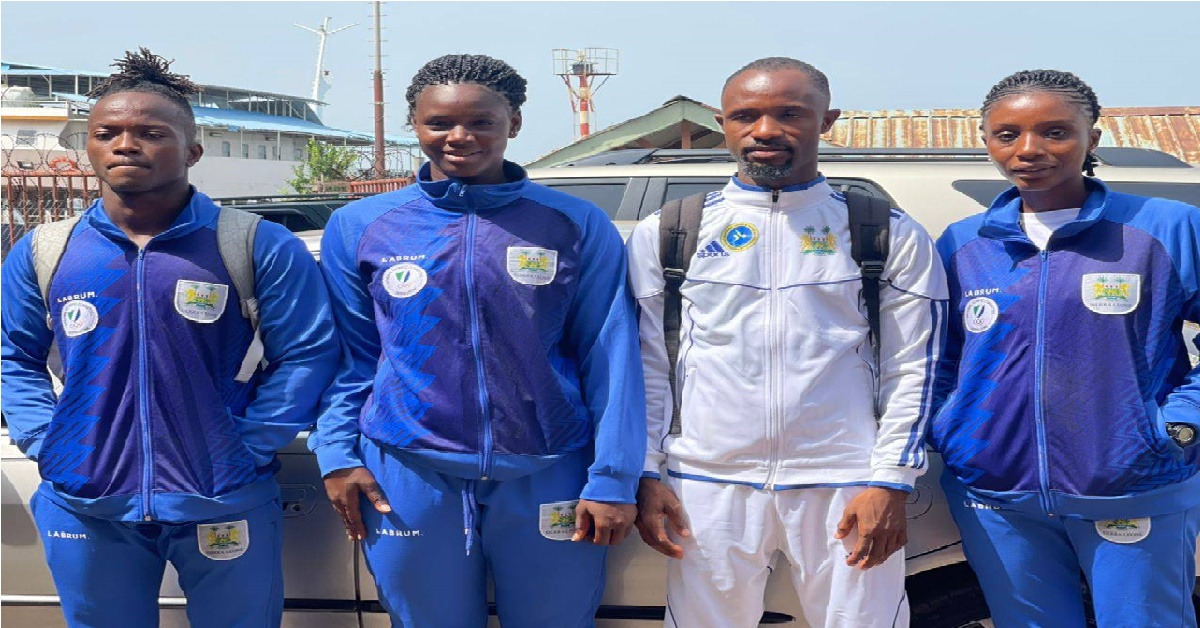 Sierra Leone Swimming Delegation Depart For Dubai Swimming Festival
After a disappointing performance at the Just concluded Olympic in Tokyo, the Sierra Leone Swimming delegation has left the shores of the country for the 15th FINA World Swimming Championships (25m) in Abu Dhabi. The Delegation  left Freetown  to participate in the world class event alongside the 1st Aquatic Festival in Yas Island, Abu Dhabi, UAE.
Furthermore, Mr. Mohamed Abdul Turay, President of the association will be attending the FINA Extraordinary General Congress which will be held on 18th December instant at the Hilton Abu Dhabi, Yas Island opposite the Etihad Arena.`
MEMBERS OF THE SWIMMING DELEGATION.
Mohamed Abdul Turay"` NF Representative to the FINA Extraordinary Congress
Sheku Conteh Coach/Team Leader
Joshua Jonathan Julius Wyse Isha Kanu (F) Tity Dumbuya (F)"` Athletes from Sierra Leone
Mohamed Kamara
Athlete from the FINA Development Center in Dakar
Tity Dumbuya and Joshua Jonathan Julius Wyse represented Sierra Leone In the Just concluded Olympic in Tokyo. The Two athletes competed against some of the best swimmers in the world. Though they were unable to progress to the next round of the competition as  result of poor timing. However, they two are poised to turn things around in the Dubai Aquatic Festival in Yas Island.