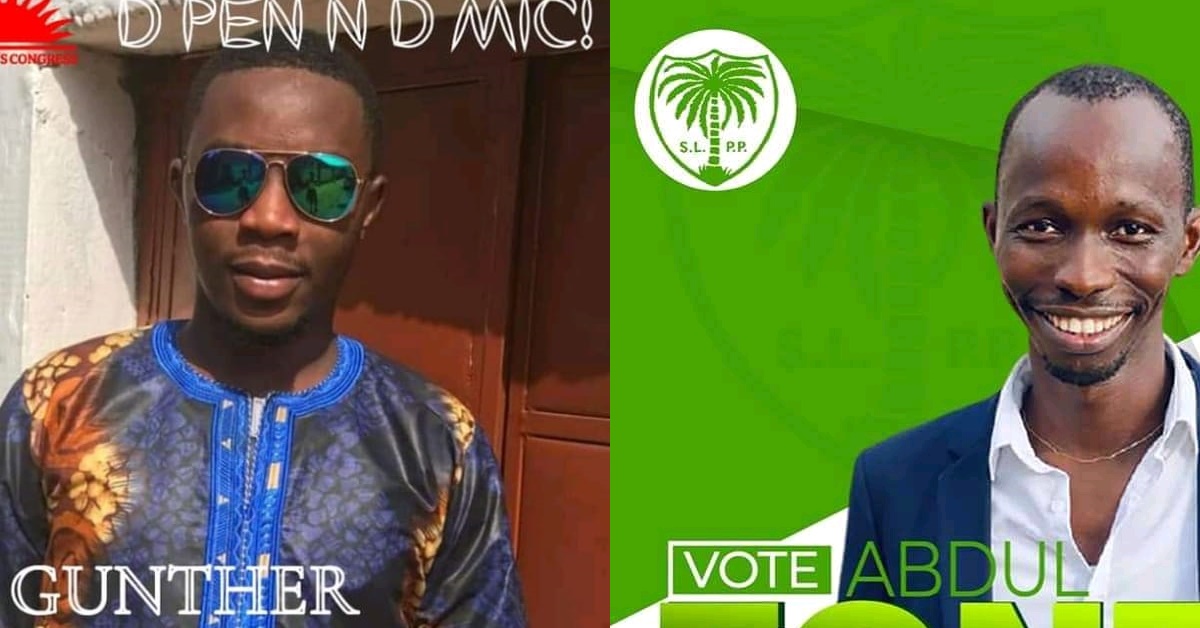 Two Popular Sierra Leone Journalists Venturing Into Active Politics
Two popular Sierra Leone Journalists are venturing into full time Politics. Gunther AB Daramy, former Editor of We Yone News Paper is opting for the position of Western Regional Publicity Secretary in theAll-Peoples Congress Party and Abdul Fonti Kabia' former Broadcast Journalist of the AYV Media Empire who is also vying National Publicity Secretary Of the Sierra Leone Peoples Party.
Daramy stated in his Facebook page that it is "With great love for my communities: Kissy and Fourah Bay and a selfless commitment to a vision of rapid growth for the common man and common woman in the street, permit me to declare for the position of Western Regional Publicity Secretary (WRPS) of All Peoples Congress (APC) Party. The obvious is, this coveted position is now vacant and I finally made this decision following wide-ranging consultations"

Abdul Fonti  Kabia is promising  professionalism, Experience  and Dedication to Service in the Sierra Leone  Peoples  Party. Fonti recently officially tendered  his resignation from the  [AYV] Media Empire , following  a successful tenure in the company  spanning almost eight months to take on a new role at state house. Fonti has attained thirteen year's experience as a mainstream media practioner leading anti-corruption and good governance and Human Right Campaigner.