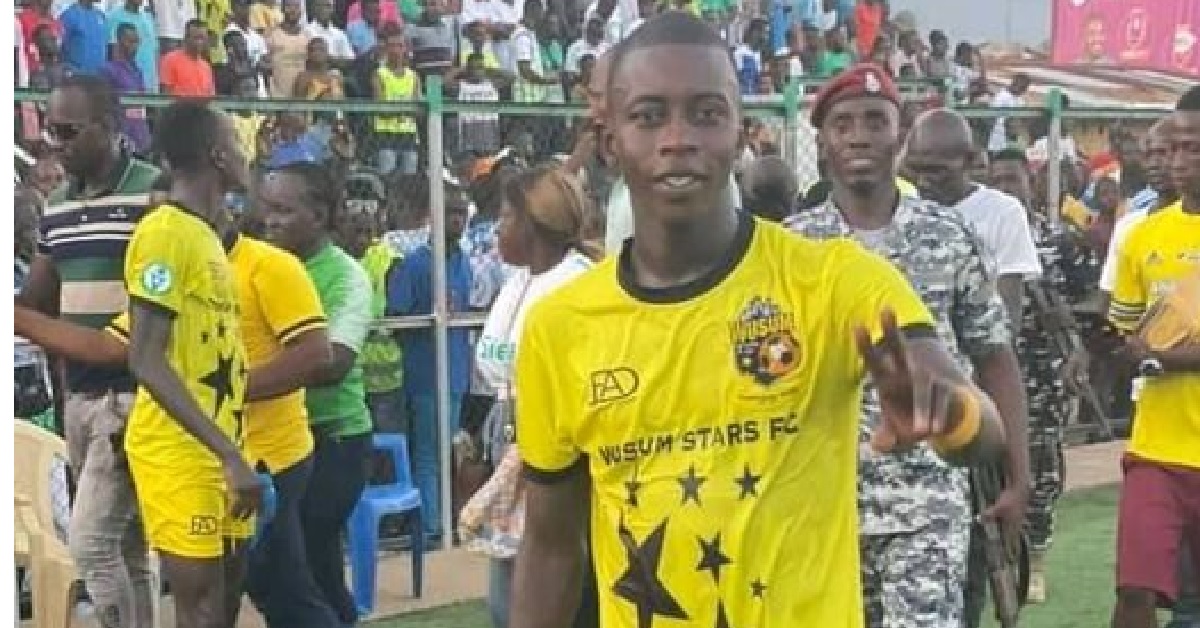 Wusum Stars Prolific Striker, Alimamy Buya Hits 11 Goals on His Premier League Debut Season
Wusum Stars Football Club Winger Alimamy Buya Kamara becomes the first-ever debutant player in the ongoing league season to register eleven goals and is presently two goals behind the Bo Rangers' Striker Musa Noah Kamara with 13goals.
Buya scored both goals to help his side secure a comfortable 2-0 win over Anti-Drugs Strikers Football Club and also revived the winning spirit after they had suffered three consecutive defeats with a Man of the Match performance.
The in-form winger has further registered three assists clocking a total of fourteen goal contributions in his Sierra Leone Premier League debut season with four more remaining matches and also the first-ever in the ongoing season to win back to back player of the match award against FC Johansen and Central Parade Football Club.