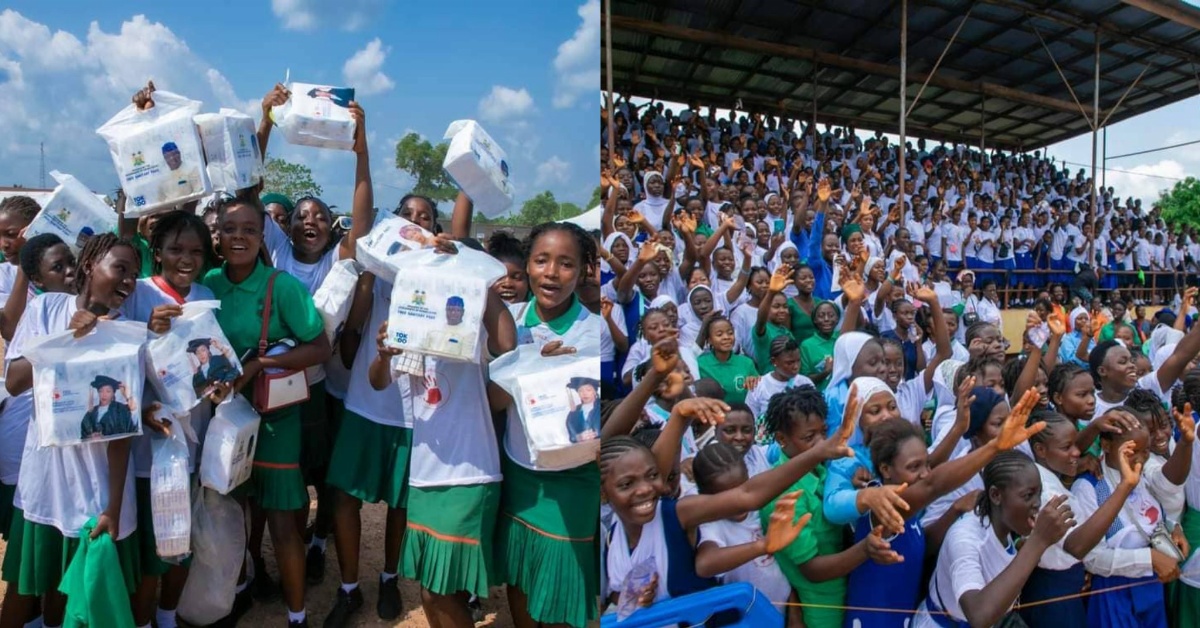 First Lady Fatima Bio Distributes 5000 Pads to Kailahun Girls
Sierra Leone's First Lady Dr. Fatima Maada Bio has on Wednesday 15th March 2023 distributed some five thousand (5,000) packets of sanitary pads to female pupils from various schools in the Kailahun District.
The distribution that attracted stakeholders from the Kailahun District and beyond was staged at the Kailahun Mini Stadium.
Each of the packets contain a total of 120 sanitary pads to last the children for a whole year.
Presenting the sanitary pads to the girls, Her Excellency the First Lady Dr. Fatima Maada Bio urged the girls of Kailahun District to value their education and take their studies as utmost priority.
She maintained that education is the key to unlocking future potentials.
The First Lady frowned at parents who send their daughters into early marriages, while cautioning them to desist from such practices.
She commended the stakeholders of Kailahun District for making the program a success.
Dr. Bio reiterated the call for teachers and all other school authorities to pay keen attention towards the advancement of the girl child.
"Leave the politics for the politicians. As you may have noticed, I am not here to talk politics but to take care of the needs of our children," she emphasized.
Among speakers who addressed the kids was Dr. Sylvia Blyden, who urged them to emulate the amazing footsteps of the First Lady.
She called on the girls to judiciously utilize the pads.