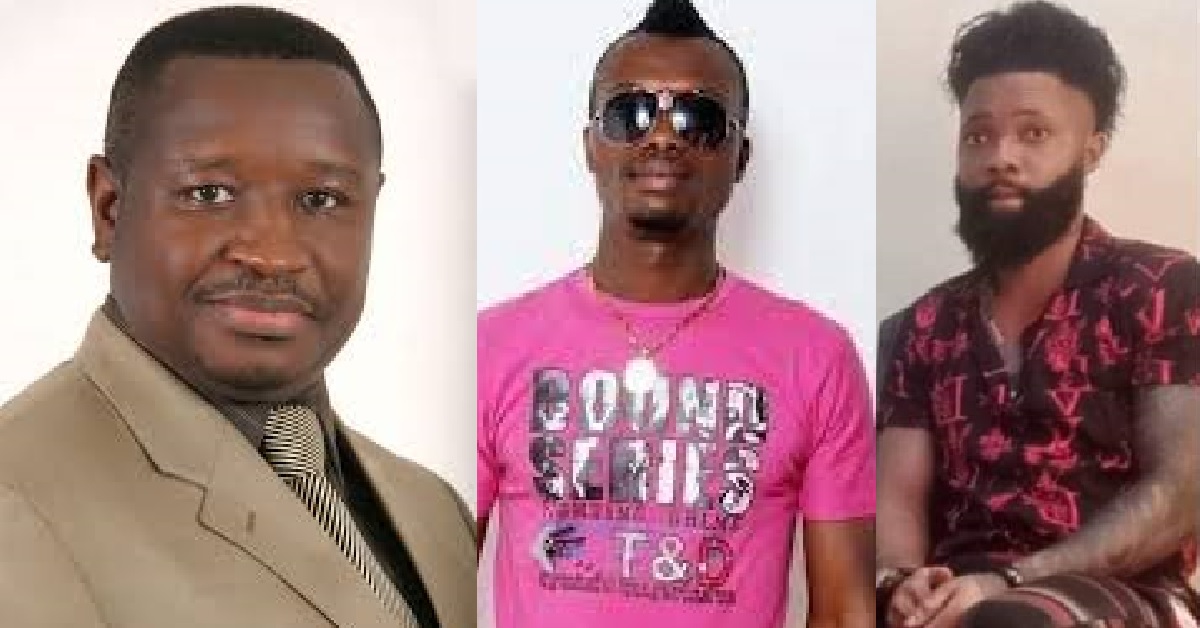 LAC's Pardoning; Who is to Blame?
Like every new year, the president of Sierra Leone pardons prisoners through his prerogative power of mercy of inmates at the country's Correctional Centres across the nation. This year, there were about 160; among them, 117 had their sentences committed from death penalty to life imprisonment whilst 43 walked free out of prison.
Baimba Moi Foray popularly known as La Chocolate a popular herbalist who was convicted for the murder of popular disc jokey player Sydney Buckle better known as DJ Clef was among those that walked free from prison through the prerogative mercy of President Julius Maada Bio. DJ Clef's murder sparked publicity and nation wide outcry in the country with the entertainment industry calling for justice in a more than 10 minutes video song featuring the country's finest artist and song writers who called for justice for the deceased DJ Clef.
In 2016, LAC was charged to court in connection of the death of DJ Clef and was later convicted and found guilty and was thus Sentenced to death by hanging. With just 6 years into him been at the prison walls came the news on new year's day of his pardoning by the president of the country. LAC received his best ever new year's gift from no less a person but President Julius Maada Bio and others as part of the constitutional right of the president as prerogative power of mercy which he possessed.
Since the news broke out of his release from prisons there has been outcry , condemnation and huge reactions on LAC's release from prison a convicted murderer. With some rights activists advising and recommending that the Presidential pardon committee need to do more in vetting those to be granted a Presidential pardon .
Upon hearing about the news , I know there will be huge reactions and condemnation.
Inevitably, It's should be owing to the fact that the 2016 DJ Clef murder case had long gained serious publicity thus garnering attention from every citizen in the country.
However , Let me from the onset make this clear that the president has the constitutional right to do so . Yes!! Whilst it's understandable that there might be different opinions on the mercy given to a murderer , however LAC is not the first convicted murderer to be released from jail through Presidential pardon. There are lots of evidence of people who have committed felonies and have been let free.
I know the family will not be happy . They will not ! But I think justice has been served by the country's justice system by jailing him for his act even though I strongly believed his jailing even didn't bring respite to the family for such a huge loss of the Buckle Family for their son.
What I think what will truly brings comfort to them is forgiving the convicted LAC and that will bring them forever comfort in their hearts. Forgiving such a person who has committed such a heinous crime is extremely difficult but it is a great way to get away with the past . The power of Forgiveness is clearly spelt in the two heavenly books – The Qur'an and Bible . And it's importance cannot be over emphasized .
Popular Lawyer Ibrahim Tommy recently vindicated President Bio over the controversial release of Baimba Moi Foray.  A convicted prisoner who is yet to complete one fourth of his sentence. Tommy who is the head of Center of Accountability and Rule of Law  has emphasized that the Constitution of Sierra Leone provides the President with wide powers especially when it comes to Presidential pardoning.
He made this statement while responding to questions in relation to the President release of Foray in an interview with the African Young Voices Television. He believes that the president has trusted people around him who proffer recommendations for prisoners to be granted prerogative of Mercy.
The recommendations process to grant presidential pardon  normally start with the Sierra Leone Correctional Service before the list  proceed to the Committee members. The Country's 1991 Constitution makes clear provisions that the president may act in accordance with the advice of a committee appointed by the cabinet over which the Vice President shall preside.
No one deserved that which befallen the Buckle Family I pray that the good Lord continue to comfort them and grant them eternal peace in their hearts . This is hard for them . A fresh wound; but truly forgiving the perpetrator will forever grant them eternal peace and joy.
The Prerogative of Mercy traces it origin to the British tradition, as a form of retrospective mercy offered by the Monarch. Today a discretionary power typically vested in either the Head of State to ameliorate the harshness of sentencing or alleviate miscarriage of Justice: most commonly, an offender may be pardoned or have his sentence commuted.