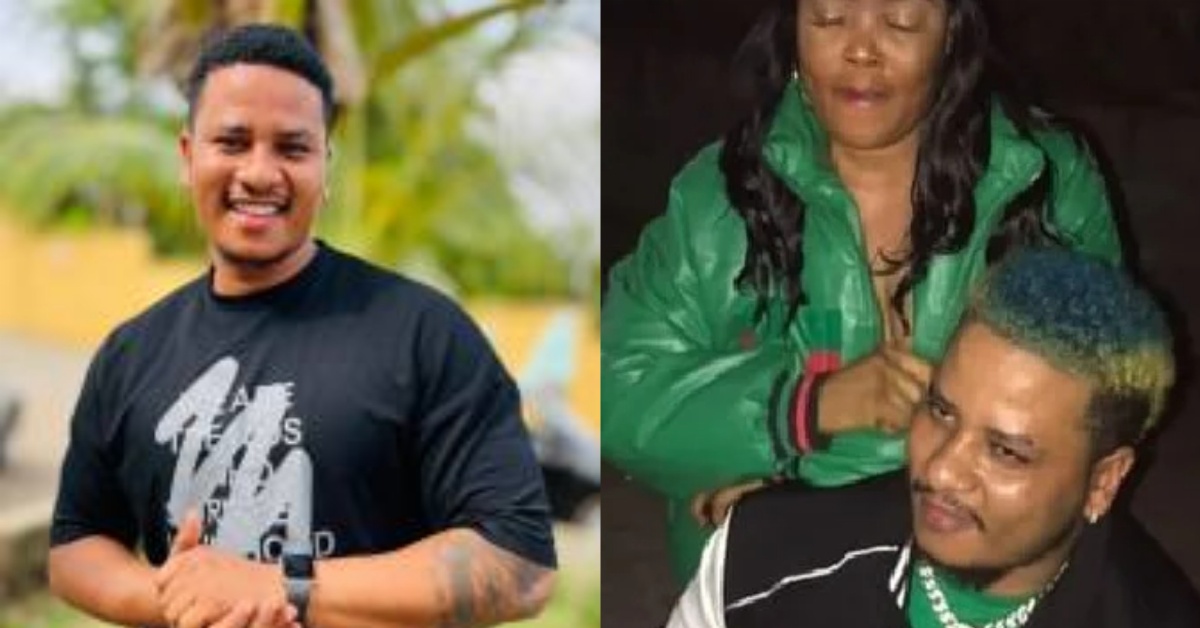 My Relationship With Julie is Concrete – Nohmi George
Nohmi George has in a post on social media responded to critics about his relationship with Julie tombo.
The ex-housemate salone contestant took to his social media to respond to recent comment from critics stating that his relationship with Julie Tombo is concrete and that people should not waste their time in trying to come between them.
This comes after a photo emerge on social media where he was pictured with Hawa Tombo, the wife of popular footballer Musa Tombo in what was describe as a romantic pose.
The reality star has now set the record straight my letting one world know that his relationship with Lover Julie is concrete