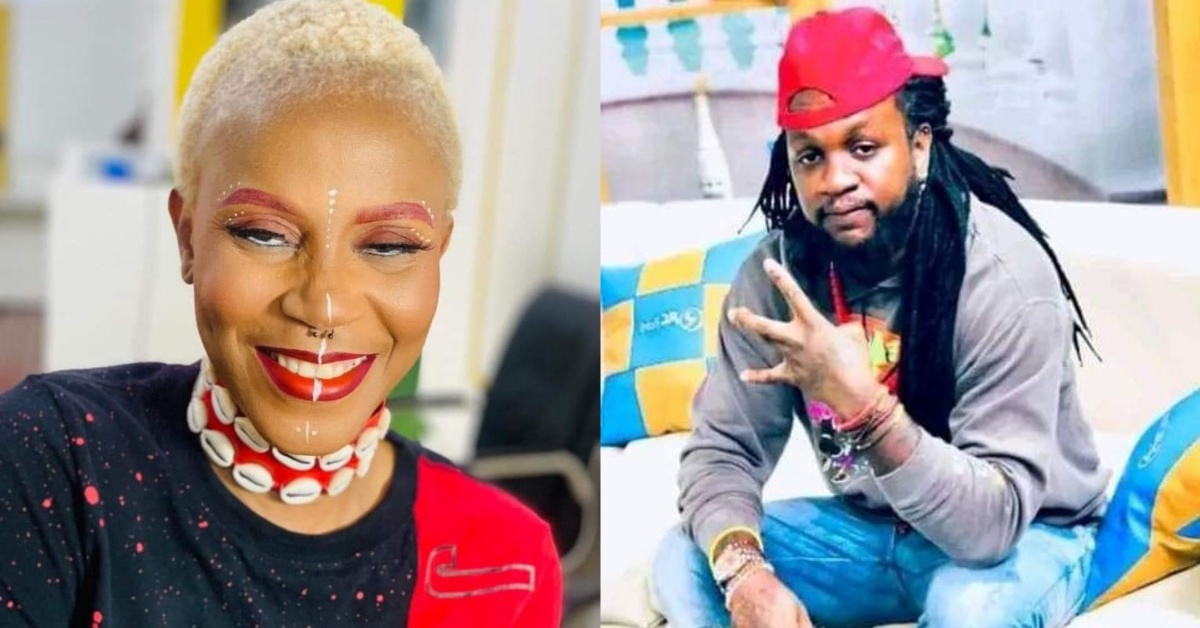 Traditional folk singer Fantacee Wiz Speaks on Rumours of Dating Boss La (Video)
Sierra Leonean Traditional folk singer Fantacee Wiz Kamara During Sarah Kallay's spill show has reacted to rumours about Dating controversial Rapper Boss LA.
During a one-on-one with popular social media Blogger, Sarah Kallay Fantacee disclosed that she is not sleeping with Boss LA.
When asked if she cut off her dreadlocks in solidarity with Boss LA because she was dating him as rumours have it.
The traditional folk singer went on to disclose that this is because she has a special Bond with Boss LA that no one will understand, except for the two of them.
going further to disclose that she and Boss LA are so close that they will even spend hours in the room together watching a movie.
Fantacee adds that people will find it strange because most people don't have the kind of person with that they share such a relationship with
Watch Video;